Then + Now: The Cast of '10 Things I Hate About You'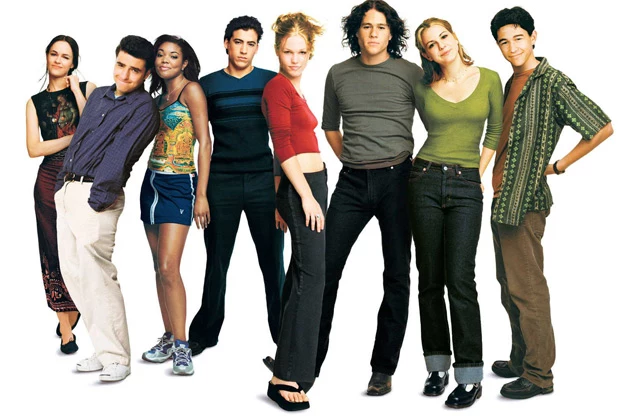 In 1999, '10 Things I Hate About You,' the hilarious teen comedy based on Shakespeare's 'Taming of the Shrew,' was released. In a decade that spawned teen classic after teen classic, '10 Things' held its own due to its stellar cast, led by Julia Stiles, Heath Ledger and Joseph Gordon-Levitt. Fourteen years later, it's time we find out what the cast has been up to.
Julia Stiles (Kat Stratford)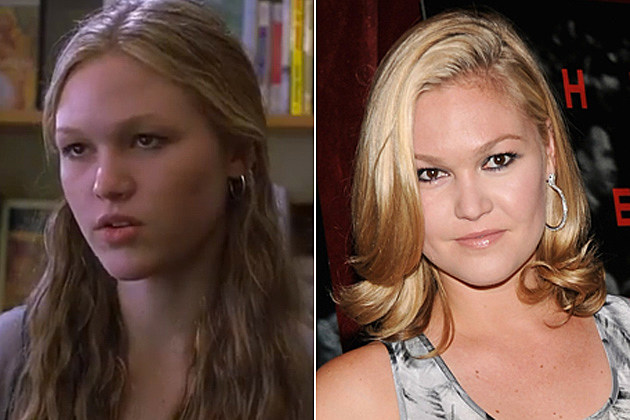 Then: Julia Stiles played Kat Stratford, the angsty, wavy-haired high school senior who, despite her strong feminist values, eventually fell for bad boy Patrick Verona (Heath Ledger). Just two years later, in 2001, Stiles scored big in another high-profile teen romance film, 'Save The Last Dance.'
Now: Since '10 Things,' Stiles has steadily honed her acting portfolio, continuing to land big roles in movies (such as 'The Prince and Me,' 'The Omen,' and most recently, 'Silver Linings Playbook'), on TV, and on Broadway. In 2010, her ten-episode arc on 'Dexter' garnered her both Emmy and Golden Globe nominations.
Heath Ledger (Patrick Verona)
Then: Heath Ledger made girls everywhere swoon when he famously sang 'Can't Keep My Eyes Off of You' to Kat in the bleachers. And though he only started to date her because he was bribed, when Patrick realized his feelings were genuine, he not only won Kat's heart, but ours, too.
Now: Before his tragic death (Ledger died in 2008 from an accidental overdose of prescription medications), he went on to star in 'A Knight's Tale,' and later, to create stunning performances in 2005's 'Brokeback Mountain' and as the Joker in 'Batman: The Dark Knight,' for which he won an Oscar posthumously. Ledger's legacy lives on in his mini-me, Matilda, his 8-year-old daughter with Michelle Williams.
Larisa Oleynik (Bianca Stratford)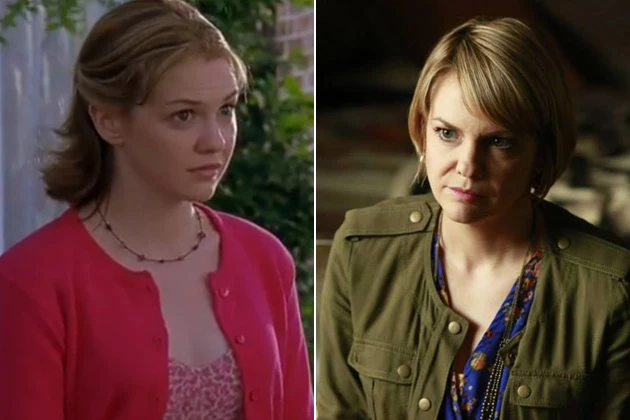 Then: Larisa Oleynik played Kat's vapid younger sister, Bianca — the object of Cameron's (Joseph Gordon-Levitt) affection. In addition to '10 Things,' Olyenik was best known for her role as the titular character in Nickelodeon's 'The Secret World of Alex Mack.'
Now: Oleynik has continued to act, but it wasn't until 2010 that her career started to pick up again, with recurring roles on 'Hawaii Five-0′ and 'Mad Men.' Currently, Oleynik portrays Ezra's ex-girlfriend Maggie on 'Pretty Little Liars.'
Joseph Gordon-Levitt (Cameron James)
Then: Joseph Gordon-Levitt played Cameron, the nerdy "new kid" willing to do anything (even bribe the school delinquent) to win over the girl of his dreams, Bianca. By the time '10 Things' came out, Gordon-Levitt had already made a name for himself, starring in the TV show '3rd Rock from the Sun,' and the Disney film, 'Angels in the Outfield.'
Now: In 2000, Gordon-Levitt took a break from acting to attend Columbia University. When he later dropped out of school to make his return to acting, he wanted to take on more serious parts — but it wasn't until his role in 2009's '(500) Days of Summer' that he truly broke free from child star status. Since then, JGL has gone on to wow audiences in 'Inception,' '50/50′ and 'Lincoln.'
Gabrielle Union (Chastity)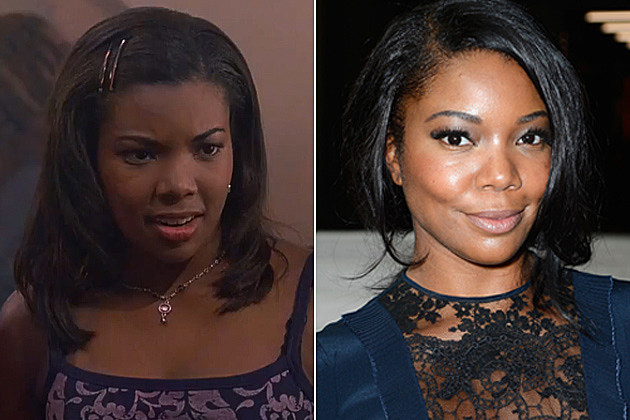 Then: Gabrielle Union played Bianca's snooty BFF, Chastity. In the '90s and early 2000s, Union was also known for her roles as Mary's friend Keesha on '7th Heaven,' and as Isis, Kirsten Dunst's cheerleading rival in 'Bring It On.'
Now: Union has been in a wealth of films, including starring roles in 'Bad Boys II,' 'Deliver Us From Eva,' Tyler Perry's 'Good Deeds' and Steve Harvey's 'Think Like A Man.' In 2010, she had a recurring role on 'FlashForward,' for which she was nominated for an NAAC Image Award for Outstanding Supporting Actress. She currently plays the title character in BET's 'Being Mary Jane.'
David Krumholtz (Michael Eckman)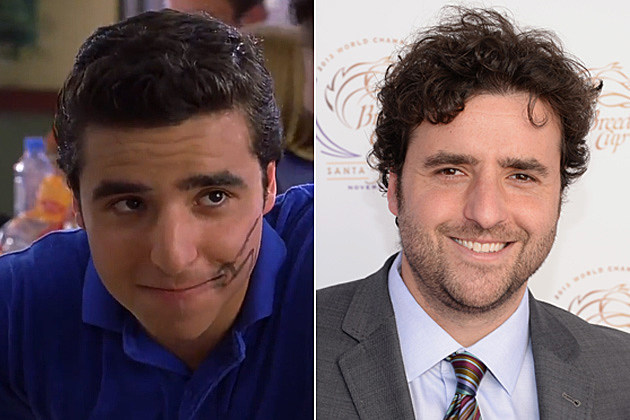 Then: David Krumholtz played Cameron's best friend and fellow nerd, Michael, who is probably most remembered in the film for getting a penis drawn on his face. Around this time, Krumholtz also starred as Bernard the Elf in 'The Santa Clause' trilogy.
Now: Krumholtz hit it big in 2005 with his role as brilliant mathematician Charlie Epps in the TV drama 'Numb3rs,' playing the character for the show's five-year run. Krumholtz has continued to show off his comedic chops in 2011's 'A Very Harold & Kumar 3D Christmas,' and, most recently, in Seth Rogen's apocalyptic comedy 'This Is the End,' where he played a parody of himself.
Susan May Pratt (Mandella)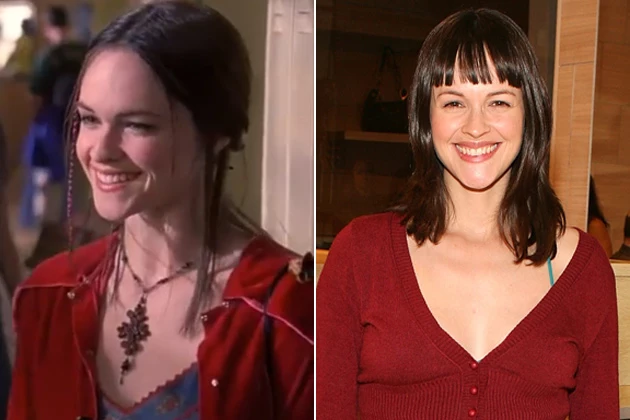 Then: Susan May Pratt played Mandella, Kat's gothic, Shakespeare-obsessed friend. Pratt went on to star in other teen films in 1999 and 2000, including 'Drive Me Crazy' and the ballet drama 'Center Stage.'
Now: Pratt married actor Kenneth Mitchell in 2006, and in 2007, welcomed a daughter, Lilah Ruby Mitchell. Though she has mostly been under the radar since her teen movie days, she has been acting steadily, scoring small parts on 'Mad Men' and 'Drop Dead Diva.'
Andrew Keegan (Joey Donner)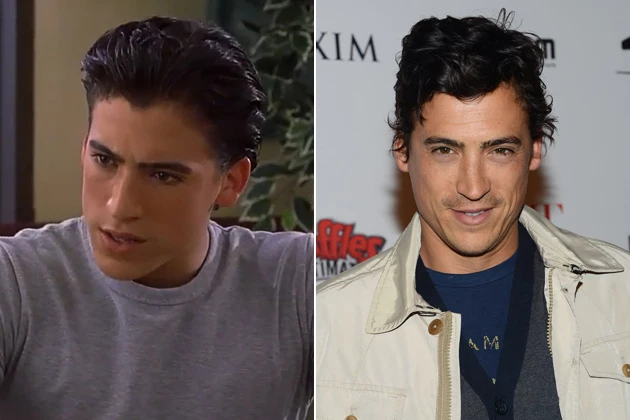 Then: Andrew Keegan played Joey Donner, a self-absorbed model trying to score Bianca. He was also known in the '90s for his recurring role as Wilson on '7th Heaven.'
Now: Though Joey Donner has been his most famous role to date, Keegan still acts, playing small roles in various TV shows and direct-to-video movies. He has also become a producer.
Allison Janney (Ms. Perky)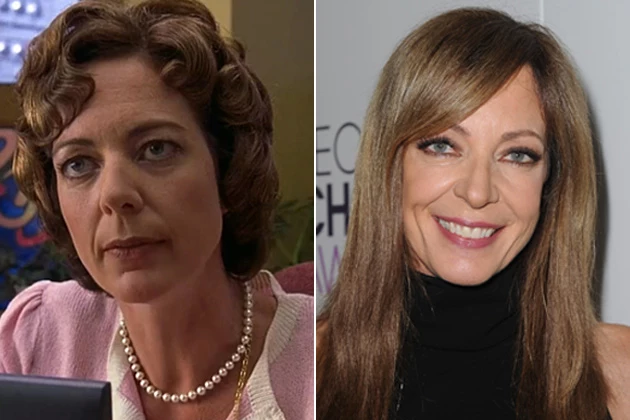 Then: Allison Janney made us all look at bratwurst differently, thanks to her role as the quirky, perverted guidance counselor Ms. Perky. That same year, she also had a supporting role in 'American Beauty' and began her critically acclaimed turn as C.J. Cregg on 'The West Wing.'
Now: Known for her dry, witty humor, Janney has gone on to have a long and diverse career, earning a Tony nomination for her work in the Broadway show '9 to 5′ and creating powerful performances in movies such as 'Juno' and 'The Help.' She currently stars opposite Anna Faris in the CBS comedy 'Mom.'
Larry Miller (Walter Stratford)
Then: Larry Miller played Kat and Bianca's neurotic and overprotective dad, who refused to let Bianca date until her older sister did. In the '90s, Miller was also known for his roles in 'Pretty Woman,' 'Seinfeld,' and later, in 'The Princess Diaries.'
Now: Miller has had bit parts in comedies, including 'Valentine's Day' and 'Curb Your Enthusiasm.' He also hosts a podcast, 'This Week With Larry Miller,' which was temporarily on hiatus in 2012, after Miller suffered a head injury. However, he has since recovered and resumed his show.