2 Chainz Arrested for Drugs at LAX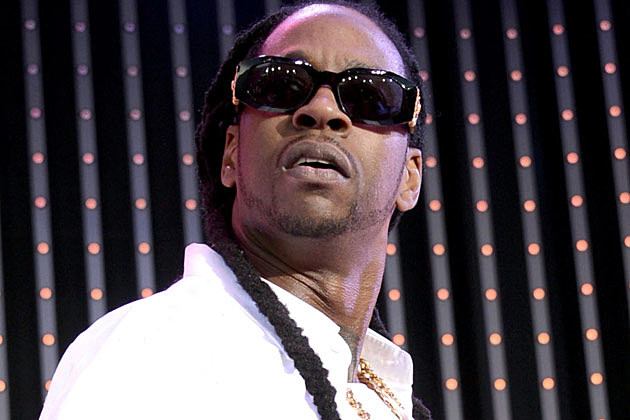 Seems like 2 Chainz just can't keep himself out of trouble these days. The 'I'm Different' rapper was arrested at LAX after authorities found drugs on his person.
TMZ reports that the rapper was found with weed in his possession. The amount 2 Chainz was carrying was under an ounce so there were no charges associated with the pot. Unfortunately for the rapper, he was also in possession of Promethazine, which is one of the main ingredients in the the infamous sizzurp — and that's where he ran into trouble. He's been booked for felony narcotics possession, which is some pretty serious stuff.
2 Chainz has been pretty familiar with law enforcement these days after being robbed at gunpoint in San Francisco, though he is vehemently denying this claim. This drug arrest is also not the rapper's first. He was nabbed in Maryland back in February after cops found pot in a van he was riding in. He denied the drugs were his and insisted he didn't smoke. We have a feeling not many people will believe that after seeing his latest tweet, which reads:
Rule# 3 we definitely got geeked up in San Fran , best smoke in the world. 2 blessed 2 stress

— Tity Boi (2 Chainz) (@2chainz) June 10, 2013
Totally smoke free, right man?