Who Had the Best Performance of the Night at the 2017 BBMAs?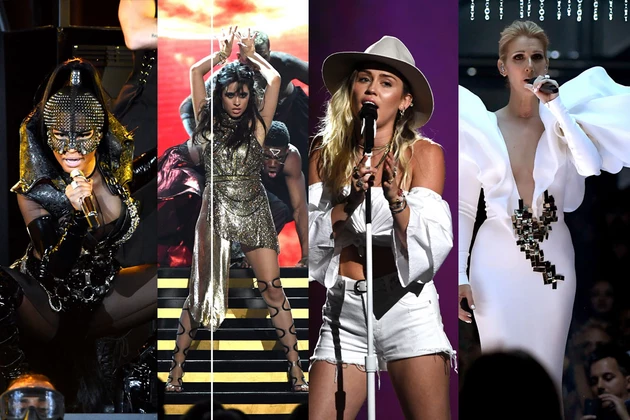 The 2017 Billboard Music Awards: they sang! They cried! They believed in life after love!
The annual Billboard awards ceremony dedicated to the top of the pops brought out some of best acts in the industry, from Nicki Minaj's show-starting 9-minute epic opening medley to Camila Cabello's first-ever solo performance of "Crying in the Club" to a rebranded Miley's smooth "Malibu" — all the way to the legendary Cher receiving her Icon Award and Celine Dion's 20th anniversary performance of Titanic's "My Heart Goes On."
Who ultimately owned the evening? Place your vote below.
2017 Billboard Music Awards Red Carpet:
Subscribe to PopCrush on