Adam Lambert Faces Homophobic Complaints at Singapore Concert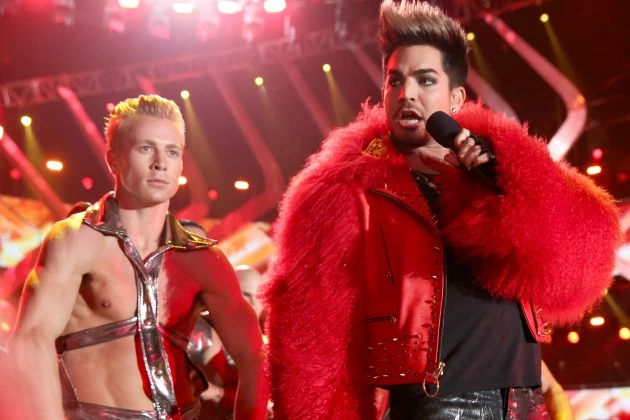 Here in the United States, we tend to think of Adam Lambert as just another one of our many flamboyant pop stars — and certainly not an artist whose work is anything scandalous. In Singapore, however, it's a different story.
Asia One reports that his March 10 concert in the city-state was met with a small kerfuffle of complaints — including one from "a Christian" that "the gay lifestyle may be promoted at the concert, and that the concert venue is owned by a church." Singapore's Media Development Authority, a government board responsible for "promoting and regulating the Singapore media sector," classified Lambert's show as "Advisory 16 and above," which indicates mature content.
Lambert seemed to take it all in stride, promising that fans could expect "fashion, lights and dance party for all" and assuring doubters that his music "promotes love." As he put it, "My show doesn't promote any lifestyle except the lifestyle of love, acceptance, positivity, joy, connection. And that includes everybody, that's my message."
For all the concern over content, Lambert's actually a fairly hot draw in Asian markets right now — which stands as something of a contrast to the relatively tepid chart performance of the singles from his latest album, 'Trespassing.' Asked to explain the phenomenon, he shrugged. "It's just different here. It's just a different angle of things being appreciated. I've established myself in the United States and it's really exciting that there's interest here. My team and I are just responding to it."
Watch the Adam Lambert 'Never Close Our Eyes' Video
Subscribe to PopCrush on