Adele Cancels Another U.S. Tour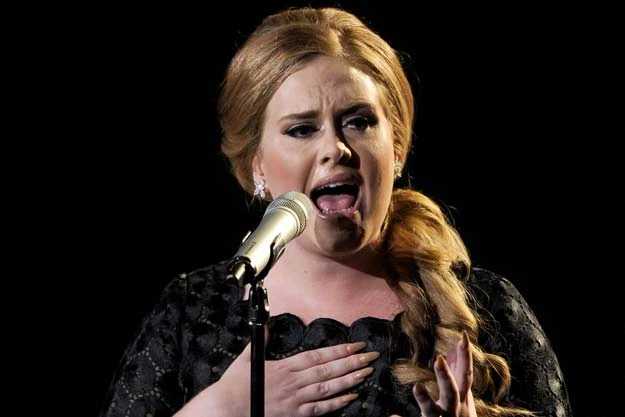 If we didn't know any better, we'd think Adele has something against America. The British songbird, whose '21' is one of the best-selling albums of 2011 and has continually topped American sales charts since its release, has been forced to once again cancel another U.S. tour.
Adele had to ditch her summer tour due to throat issues and it seems those issues have recurred. Adele has canceled 10 dates ranging from Atlantic City, N.J. through Austin, Texas.
Adele's doctors found a hemorrhage on her vocal chord and extended rest was recommended. The singer just wrapped a tour in her native U.K. and maybe that tour aggravated her condition? It's clear that her vocal chords are sensitive and need TLC.
Further details about the canceled dates will come shortly. We hope Adele's throat recovers on the quick.
Adele posted the following note on her website about these cancellations. We've not edited it.
"singing is literally my life, its my hobbie, my love, my freedom and now my job. I have absolutely no choice but to recuperate properly and fully, or i risk damaging my voice forever. i have great confidence in believing you know how much this upsets me, how seriously i take it and how truly devastated and annoyed i am by this. wanting to do something so bad and not being able to is the most frustrating thing as im sure you know! my voice is weak and i need to build it back up. I'm gonna be starting up vocal rehab as soon as, and start building my over all stamina in my voice, body and mind. i will be back and im gonna smash the ball out the park once im touring again. i apologise from the bottom of my heart, sincerely i do. i know its not only disappointing because of the show, but its plane tickets, hotel bookings, birthdays, anniversaries and time wasted. but please have faith in me that this is the only thing i can do to make sure i can always sing and always make music for you to the best of my ability. truly yours and yours only forever, adele xx"