All-American Rejects Say Upcoming Album Can 'Save' Listeners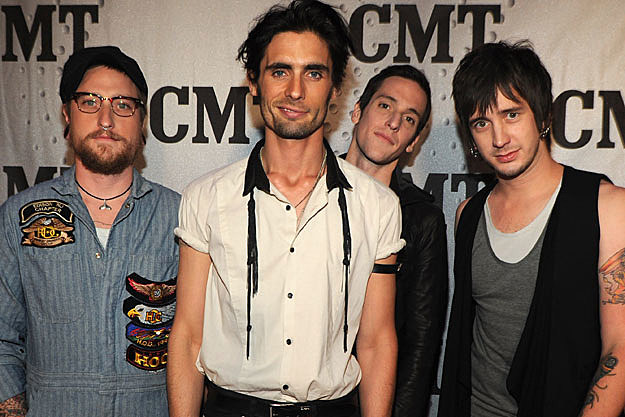 In a new YouTube video titled 'Talking to the Water,' All-American Rejects frontman Tyson Ritter gives fans an introspective preview of the group's upcoming fourth album. In the black-and-white clip, Ritter doesn't give specifics about the sound of the record, but he speaks about the inspiration and message behind it.
As he walks along the beach, he describes the Spring 2012 release: "It's the most lost record that found itself at the same time." He explains that while many of the stories on the Rejects' previous album did not happen to them personally, the next album is all about honesty.
"Everything on this record happened, and so it's sort of this crazy autobiographical picture, and I'm just really excited about it," Ritter says. "It's tough to put into words when something that defines your existence is getting ready to be sent out into the world."
"This is a record that will save you if you want to be saved," he promises. "The whole theme of this record is we'll all sort of find our way." The album will be the Oklahoma group's first since 2008's 'When the World Comes Down,' which included their highest-charting hit, 'Gives You Hell.'
Watch All-American Rejects Discuss Their Fourth Album
Subscribe to PopCrush on