Amanda Seyfried Talks 'Mean Girls' Reunion + Fans Wanting Her to Touch Her Boobs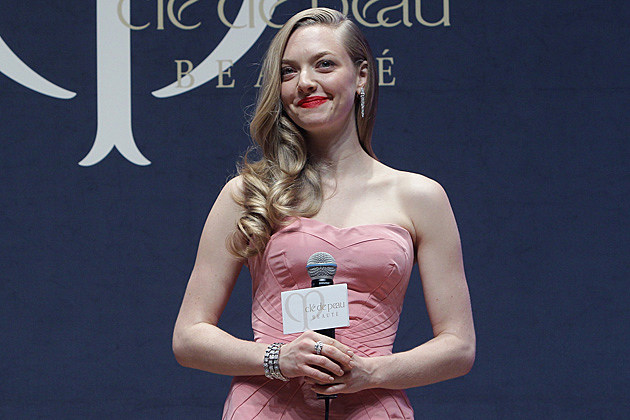 With everyone from Lindsay Lohan to Tina Fey all gung-ho about a 'Mean Girls' reunion (2014 marks the 10-year anniversary of the iconic film), former Plastic Karen Smith — aka Amanda Seyfried — had to weigh in with her two cents about a possible reunion.
"I can't imagine it working out but it would be nice," she reveals to ET Canada. "I mean I'd love to do that but I know everybody is kinda busy."
Clear those schedules, ladies! Anyone who grew up with the clique flick is dying for some 10-year Burn Book anecdotes and recreations of our favorite scenes — just ask the fans, who still come up to the actress and discuss her famous weather-predicting scene.
"They ask me to tell them what the weather is going to be like," Seyfried says, laughing. "They just want me to touch my boobs, and that's fine."
But while Seyfried is up for reliving the past, she's also looking ahead at her future — which includes once again working with 'Breaking Bad' actor Aaron Paul in the upcoming drama 'Fathers and Daughters.'
"I was so, so excited when he signed on," she revealed to ET. (Seyfried and Paul also played a couple on 'Big Love.') "We played lovers for a bunch of years on and off, so he feels like an ex-boyfriend."
Ah, if only we could say those same words…