'American Idol' Recap: Jennifer Lopez Cries Over Chris Medina Elimination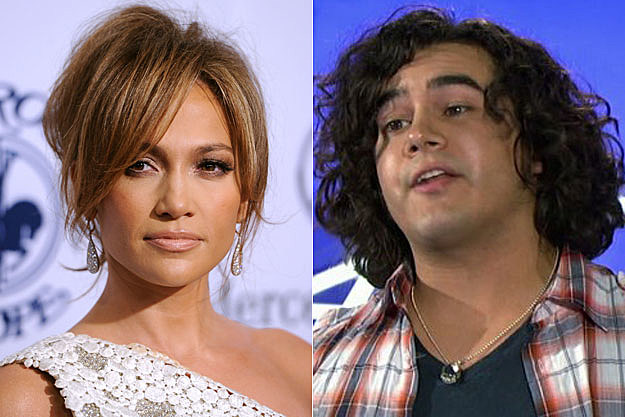 It's usually the contestants that melt down during the 'American Idol' auditions, due to the pressure, the competition, and the general court of public opinion. Tonight, as contestants were picked off and narrowed down to the top 24, the emotion got to judge Jennifer Lopez, who welled up a few times during the narrowing down of 40 hopefuls to 24. Lopez is a softie at heart, and she clearly struggled with dashing dreams and at one point, said, "I don't want to do this anymore. I can't."
What drove her to that point? The shocking exit of Chris Medina, who was not chosen to move forward to the top 24. Medina's girlfriend suffered a tragic car accident and is wheelchair-bound, and the judges got to meet her during Medina's initial audition, with Steven Tyler telling her that the reason Medina sings so beautifully is because he does so for her.
When receiving his fate tonight, Medina told the judges that meeting them was the highlight of his girlfriend's life. No wonder Lopez lost her cool. Tyler and Randy Jackson were consoling her as though she was voted off the island, so to speak!
The Lopez-championed Hollie Cavanaugh was also sent packing, with Lopez delivering hopeful words by saying she could win the whole thing in two years. We may be seeing Cavanaugh again in Season 12, perhaps?
Additionally, the first half of the episode focused on Beatles covers, which were sung in groups of two and three. Several trios struggled, while others shined. The most standout threesome was that of Robbie Rosen, Aaron Sanders and Jordan Dorsey, who harmonized the hell out of 'Got to Get You Into My Life.' The judges were wowed, and so were we.
The episode ended as a cliffhanger, with the final 24 being revealed tomorrow.