Amy Winehouse's Family Says Alcohol Withdrawal Might Have Killed Her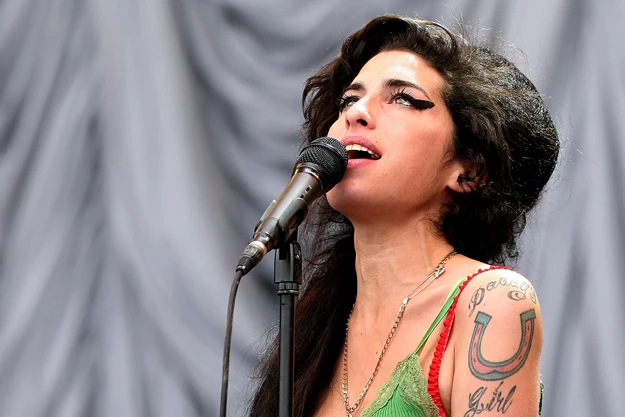 Amy Winehouse's autopsy failed to determine her cause of death, but now the 27-year-old singer's family says it was quitting alcohol that led to her untimely passing.
According to The Sun, the troubled artist abstained from drinking alcohol for three weeks, resulting in a withdrawal that her body could not handle. Family sources say that Winehouse ignored her doctor's advice to reduce her drinking gradually.
"Abstinence gave her body such a fright they thought it was eventually the cause of her death," a source close to Winehouse's family tells the paper. Family members also believe the withdrawal caused the 'Rehab' singer to suffer a deadly seizure.
Winehouse reportedly fell off the wagon three days before she died, but the singer's father, Mitch Winehouse, has dismissed the claims. The source adds, "He said doctors had told Amy to gradually reduce her intake of alcohol and to avoid binging at all costs. Amy told him she couldn't do that. It was all or nothing and she gave up completely. Mitch said the shock of giving up, after everything she had been through over a bad few years, was just too much for her to take."
Toxicology results will not be available for weeks, but The Sun's Dr. Carol Cooper says the alcohol-based theory is possible. She explains, "The heaviest drinkers have a particularly severe form of alcohol withdrawal called delirium tremens, or DTs. They may fall into a stupor and sleep it off, or lapse into a coma — or have dangerous seizures."
Watch the Amy Winehouse 'Rehab' Video