Andre 3000 Refutes OutKast Breakup Rumors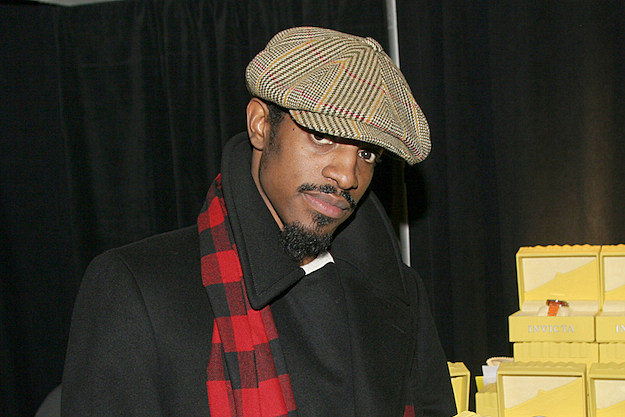 Rapper Andre 3000 recently talked with Fader magazine and clarified his earlier statements about the future of OutKast. In a conversation with GQ, Andre revealed that there were "no plans for another OutKast album." This spark a flurry of rumors that the stankalicious duo has officially disbanded. Not so, says Three Stacks.
"So I think when I hear things on the Internet that OutKast is over, I think, that's a shame," he tells the website. "Because I don't have the power to stop OutKast, you know? I didn't start OutKast by myself. I don't have the power to stop OutKast."
That's good to hear, but fans really want to know if there will ever be an OutKast album featuring Andre 3000 and Big Boi? "We're not on the roster or on a schedule with a label to put out an OutKast album," he explains. "I can't say if or when we will, but I'm going to be in OutKast forever in some kind of way."
Andre also feels that rushing an OutKast project to appease fans would only disappoint them in the long run because it wasn't genuine. Whether a 'Kast album happens or not, the 'Hey Ya' rapper feels blessed to be part of a group that has influenced hip-hop so greatly.
"Next year will be 20 years as OutKast, which — I'm still amazed at it. I'm happy that we've been around that long. Happy that we have people that still care about OutKast," he says. "There's a lot of guys that came out around the same time that are not around anymore. So it's really a blessing. If we do another OutKast album one day, I would be super happy. Because I'll know that the vibe is right, and we'll put our all into it. But if we never do another OutKast album, you know, I won't be sad because we've been blessed. We've been around."
In the meantime, Andre 3000 has been keeping himself busy with making standout guest features on such songs as Young Jeezy's 'I Do' and 'DoYaThing' by the Gorillaz with James Murphy. "I don't rap every day. I don't sit around writing raps like that," Andre says. "And when these artists call, it's kind of like they get me going. And I really wanna just be good for them. I want to impress them or have them be happy to say, 'Okay, he did well on my song.' I don't want to be messing their song up."