Bella Thorne + Kate Mara – Celeb Look-Alikes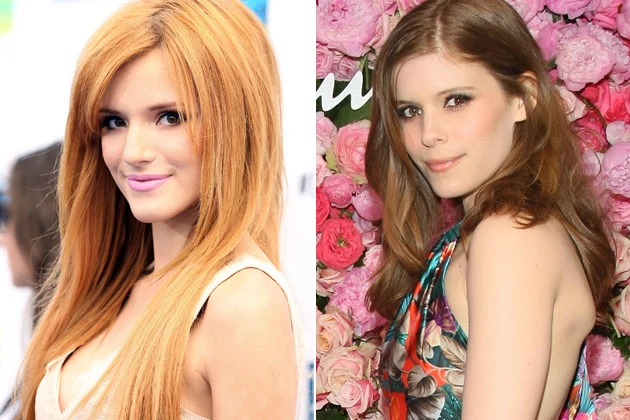 We have to admit the shows 'Shake It Up' and 'House of Cards' could not be any more different. 'Shake It Up' is a sitcom about two dancers, while 'House of Cards' is an intense drama about political betrayal. However, these shows have one thing in common — Kate Mara and Bella Thorne.
Aside from their red hair, the 'Contagious Love' singer and Kate both have similar deep set eyes and almost identical eyebrow shape. Not to mention both ladies have a coy smile that makes it look like they are up to no good!