Beverly McClellan Rocks Original Tune 'Lovesick' on 'The Voice'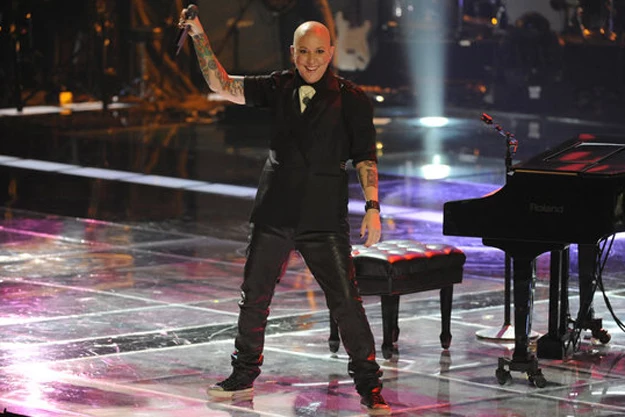 For her final competitive performance on 'The Voice,' Beverly McClellan was given the original song 'Lovesick' by her coach Christina Aguilera.
The tune, from producer Bill Appleberry, hit an emotional nerve with McClellan, who took a liking to the song right away.
"I totally think it's a hit," said McClellan of the track. "I mean he's worked with people such as the Fugees, 311, Stone Temple Pilots, so he knows a rock record when he sees one."
McClellan started the performance standing and pumping her fist during the uptempo rock number. The tune perfectly suited her powerful vocals with its catchy chorus and driving drum beat.
Toward the end of the song, McClellan made her way over to the piano, where she sung one verse before jumping back on her feet again and pumping up herself and the audience.
Cee Lo Green told her, "You killed it," while Adam Levine said, "You really sold it tonight!" Blake Shelton admired her energy, saying, "If music was crack, you would have a serious problem."
Finally it was time for her coach, Aguilera, to comment. The pop star told her pupil, "We all know you're an amazing performer … but what I love most about you is that you have great work ethic."
Watch Beverly McClellan Sing 'Lovesick' on 'The Voice'