Big Sean Takes Plea Deal in Sexual Assault Case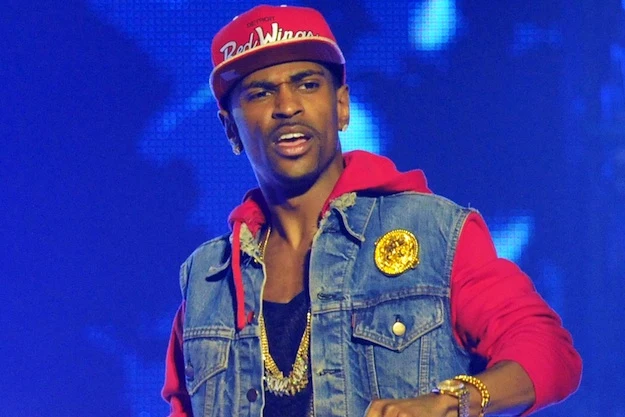 Rapper Big Sean was facing a major legal hurtle when he was charged with allegedly sexually abusing a woman at a concert in Lewiston, N.Y., back in August. Now the Detroit rapper can put his legal troubles behind him as he pleaded guilty to a lesser charge on Wednesday (Oct. 26) and paid a $750 fine.
Big Sean, real name Sean Michael Anderson, and his accomplice, Willie Antonio Hansbro, were originally charged with third-degree sexual abuse, forcible touching and second-degree unlawful imprisonment, stemming from an Aug. 4 incident, in which a 17-year-old female concertgoer was sexually assaulted. During Wednesday's hearing, both Anderson and Hansbro each pleaded guilty to a single count of second-degree unlawful imprisonment.
While the two men weren't completely exonerated, they were cleared of the most serious of charges. "This was a fair resolution to the victim which allowed us to get a criminal conviction and an acceptance of responsibility for what occurred that night," said Deputy District Attorney Holly Sloma after the hearing. "This will allow the victim to move forward, which is what she wants to do."
Meanwhile, Big Sean's attorney, Scott E. Leemon, issued the following statement that reads:
"After further investigation, the Niagara County District Attorney's Office decided not to pursue any of the sexual misconduct allegations against Mr. Anderson. As a result, in order to set this entire ordeal behind him, Mr. Anderson agree to plead guilty to a misdemeanor charge. Mr. Anderson regrets any misunderstanding that occurred that day, but reiterates he did not engage in any type of sexual misconduct."