Britney Spears Says Fans Are 'Everything'; Would Judge a Reality Show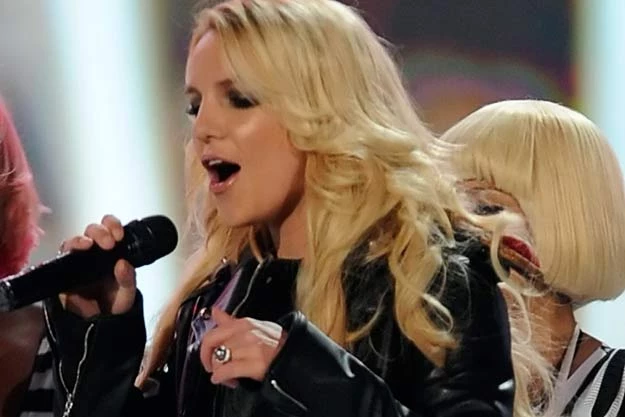 In a chat with 'Entertainment Tonight' while she was prepping for her Femme Fatale tour, Britney Spears took a moment to express a Lady Gaga-like love for her fans who have supported her through her ups and downs and the drama."That connection and contact with fans is so important," Spears says about hitting the road and about conversing with the fans via Twitter. "That's why it's important to go on the road and be able to share what you love to do with them. If it wasn't for them, I wouldn't be here. I'd have no records sold. I am so dedicated to them. They make you feel larger then life. It's beautiful. My fans mean everything."
Brit Brit also adds that when she is backstage, getting ready to take the stage and perform, hearing the fans cheer for her in anticipation is "the most exciting thing. It pumps all the dancers up and the band up. It can do wonders." You hear that, Brit-o-philes? She can hear you when you are screaming for her, so keep it up! It'll help make the shows even better and keep the adrenaline flowing.
Spears also says she is stoked to partner up with fellow female Nicki Minaj for the tour, since it helps to foster a vibe of girl power. "That's empowering for girls and for me," Spears says about touring with Minaj.
When asked if she would ever be a part of a show that fosters females and aspiring artists to develop their talent, such as her peer Christina Aguilera who made a smart career choice by taking the coaching gig on 'The Voice,' Brit did not hesitate to offer her answer. "Of course," she says. "That would be fun. Anytime you can share or help someone else achieve their dream is one of the most beautiful things.
Watch the Britney Spears Interview on 'Entertainment Tonight'