Top 10 Brooklyn Songs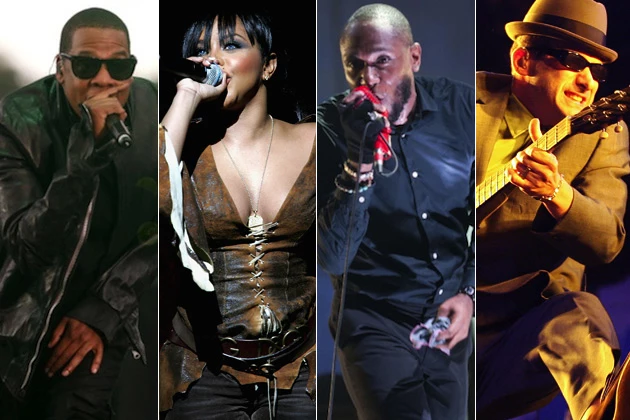 Brooklyn, N.Y., has played a huge part in the development of hip-hop, which is probably why there are so many "Brooklyn songs" in existence. Artists such as Jay-Z, Lil Kim, Yasiin Bey (aka Mos Def), Foxy Brown, Beastie Boys and the late Notorious B.I.G., among many others, have put their beloved hometown on the rap map.
Brooklyn is known for its multi-cultural neighborhoods, delectable restaurants, the famed Brooklyn Dodgers and now the basketball team the Brooklyn Nets (with some assist from Jay-Z, himself).
In celebration of BK and all of the hip-hop artists who hail from that N.Y. area, PopCrush created a list of the Top 10 Brooklyn Songs. It's a tribute to a borough that is so thorough, thanks in large part to the people who inhabit it.