Carly Rae Jepsen Is Releasing 'E•MO•TION Remixed' in Japan Featuring Two New Songs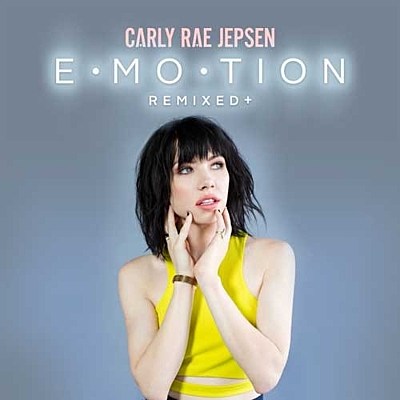 At last: Definitive proof that we should all be moving to Japan, and also a reason to live.
Carly Rae Jepsen's E•MO•TION, the most criminal of criminally underrated pop releases of 2015, is officially getting the remix treatment.
As a gift to Japanese fans (and the rest of us Jepstans), Carly is releasing a special LP called E•MO•TION Remixed on March 18, featuring remixes of "I Really Like You," "All That," "Your Type" and "Run Away With Me" — plus two new songs: "FEVER" and "First Time." (She did record over 200 songs for E•MO•TION, after all…she's got plenty of unreleased gems to spare.)
You can now pre-order the album on HMV Japan, and check out the tracklist below. 
She didn't just come here to dance, but she is about to give us a few more reasons to hit the club. #JusticeForJepsen
E•MO•TION Remixed
1. "First Time"
2. "FEVER"
03. "Run Away With Me (Velvet Sunrise remix)"
04. "Run Away With Me (Y2K Remix)"
5. Your Type (Skylar Spence Remix)
6. Your Type (Young Bombs Remix)
7. I Really Like You (Blasterjaxx Remix)
08. "I Really Like You (M. Rod Remix)"
09. "I Really Like You (bleachers Remix)"
10. "All That (The Knocks Remix)"
Subscribe to PopCrush on