Carly Rae Jepsen Is a Redhead!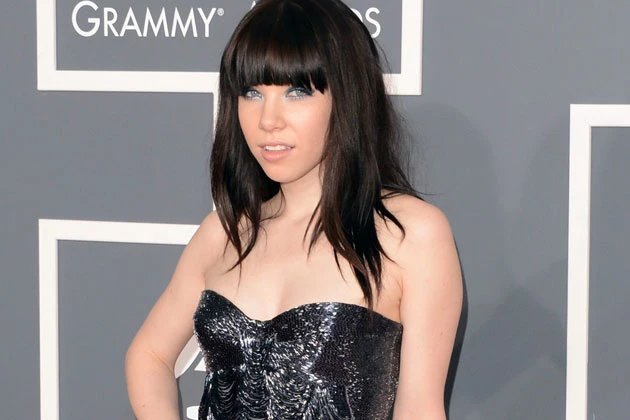 Looks as though Carly Rae Jepsen is seeing red, but she isn't mad… she's dyed her hair red! The 'Tonight I'm Getting Over You' songstress posted a picture of her new hair color to her Twitter page saying:
I've always wanted to go red! twitter.com/carlyraejepsen…

— Carly Rae Jepsen (@carlyraejepsen) May 7, 2013
Oh, child! CRJ is seriously rocking her new copper-hued locks and we're wondering why she hasn't made this change earlier… she looks like a total natural! Fans on Twitter fawned over her new 'do saying things like:
@carlyraejepsen LOOKIN LIKE A QUEEEEEN

— . (@godshasuxx) May 7, 2013
While fellow redheads embraced their newest recruit:
@carlyraejepsen aww you're a redhead now welcome to the club babe

— maddie (@itsohjustin) May 7, 2013
We are seriously loving her new look and perhaps CRJ is looking for a fresh start with this hair color. She was a brunette during her 'Call Me Maybe' days, so perhaps she wants to ring in her newest single, a remix of 'Tonight I'm Getting Over You' featuring Nicki Minaj, with an awesome change to her look. She looks like a 10!
Move over, Emma Stone, a new redhead is in town and her name is Carly Rae Jepsen!
Watch the Carly Rae Jepsen 'Tonight I'm Getting Over You' Video
Subscribe to PopCrush on