Cee Lo Green, 'Bright Lights Bigger City' Feat. Wiz Khalifa (Remix) – Song Review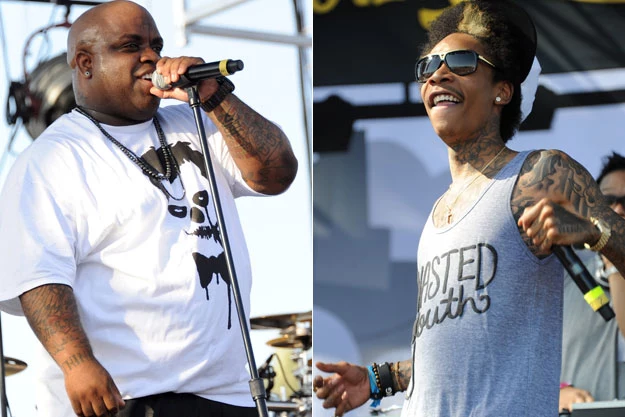 Man, does Cee Lo Green know how to put together a great song or what? Throw a little Wiz Khalifa into the fold and you've got the goodness that is the 'Bright Lights Bigger City' remix.
In short, this Green/Khalifa collaboration is one of those feel-good tunes that late nights out on the town are made of — you know, Saturday night at the dance club, throwing back a few drinks.
Wiz summarizes the evening best in his rap verse:
"Hear the night life when it's callin' / So we drink until we fallin' / Ain't a Laker but I'm ballin' / Need about 3 girls and I brought these girls to the club / Can I get em all in / Make a movie and let 'em star in it / Get drunk, get her in my car and / Do the same thing in the morning / Hear 'em hating but we ignore them"
Don't get us wrong, we love the original version — but it's clear it was lacking Khalifa, and this remix adds that little extra bit of flare. 'Bright Lights Bigger City' samples the James Bond flick 'You Only Live Twice,' and Wiz is featured in the special radio version. The song is the follow-up to Cee Lo's wildly popular, 'F— You,' and is the third single from his November 2010 album, 'The Lady Killer.'
Rating: 9/10
Listen to Cee Lo Green, 'Bright Lights Bigger City' Feat. Wiz Khalifa (Remix)
Audio clip: Adobe Flash Player (version 9 or above) is required to play this audio clip. Download the latest version here. You also need to have JavaScript enabled in your browser.