It's Jessie J's Tattoo!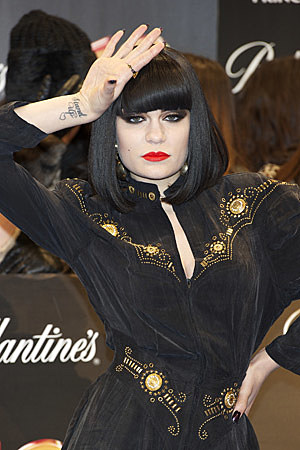 Take her down like a 'Domino,' but she'll always get back up again! The "Stand Up" and heart tattoo belongs to U.K. starlet Jessie J!
This phrase holds a great significance for the 'Price Tag' songstress. Not only is 'Stand Up' the title of one of her songs, she's also very outspoken about LGBT rights, especially since she's come out a bisexual. Ms. J is also a very passionate person in general, and she has a huge heart (she even calls her fans her Heartbeats), so this further explains the ink on her wrist.