Taylor Swift, Jake Miller, Demi Lovato and More Celebrities Remember 9/11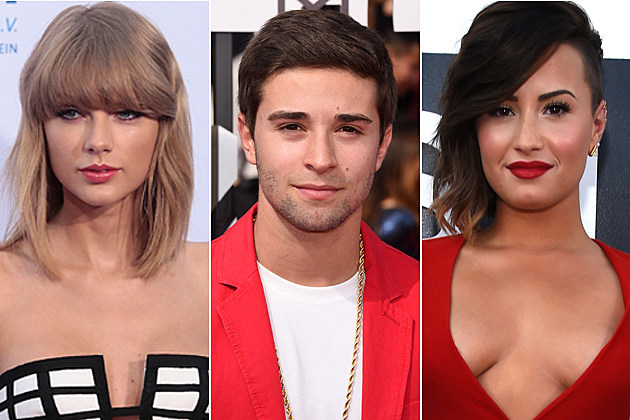 As our nation and the world reflects on this day, millions are mourning the lives lost 13 years ago in the terrorist attacks on September 11, 2001. While everyone grieves, remembers and reflects in their own way, social media has been a common place for the world to gather and share their thoughts in a collective, united way, with the hashtags #NeverForgetSeptember11 and #Remember911 trending all day.
Our thoughts are with the thousands who lost their lives on this day 13 years ago, and anyone who was affected by this tragedy.
Here are how some celebrities have chosen to express their remembrance of 9/11:
Today we remember and honor all the lives + families ruined by the tragedy of 9/11. Practice love in their memory today #WeWillNeverForget

— Lady Gaga (@ladygaga) September 11, 2014 Visiting the @Sept11Memorial this year was something I'll never forget, in memory of a day we will always remember with tears in our eyes.

— Taylor Swift (@taylorswift13) September 11, 2014
To those who lost their lives & loved ones, to the first responders who cant forget, to my hometown so resilient and strong. #Remember911

— Lindsay Lohan (@lindsaylohan) September 11, 2014
This @911day, please share a message of support for the 9/11 families at http://t.co/OckFh9SGH9 #911day

— Chris Brown (@chrisbrown) September 11, 2014
#NeverForget can't believe it's been 13 years

— Jake Miller (@jakemiller) September 11, 2014
Watching heroic names read. #tears

— John Stamos (@JohnStamos) September 11, 2014
when the planes hit the towers none of the phone calls from the people on board were messages of hate or revenge, they were messages of love

— christina perri (@christinaperri) September 11, 2014
NYC firefighters and cops are the greatest people on earth. nobody on earth makes me feel more safe

— jackantonoff (@jackantonoff) September 11, 2014
Today is a day that we all endured pain across the world. I was in NY on this day & it still effect me so I pray for the families

— Missy Elliott (@MissyElliott) September 11, 2014
"When I look to the sky something tells me you're here with me…" #NeverForget

— train (@train) September 11, 2014