Celebs Eating: See What Taylor Swift, Charli XCX + More Ate This Week! [PHOTOS]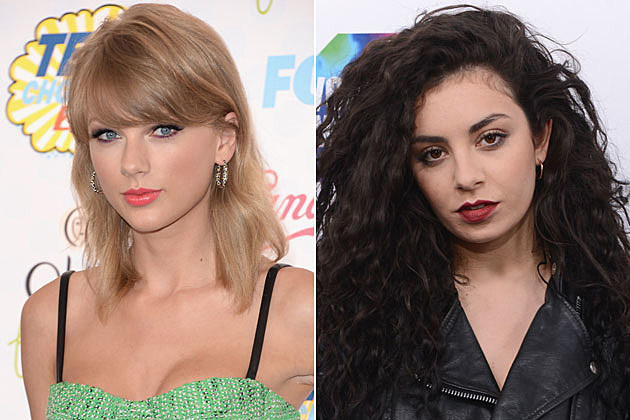 Who doesn't love to vicariously live through celebrities every now and then? One of the best ways to do that is to drool over the incredible photos that our favorite stars share of their meals — home cooked or from a fancy restaurant, it doesn't matter! To help you pretend to live a Hollywood lifestyle, we've collected some of the best photos of food that celebs posted this week. Get your imaginations going then check out the pics below!
Lorde and Taylor Swift took a cooking class together. We could not be more jealous.
Nikki Reed whipped out her new food dehydrator to make some orange chips!
Mindy Kaling serenaded her McDonald's breakfast with a verse from Pharrell's 'Frontin'.'
Another week, another healthy drink from Lea Michele!
Julianne Hough doesn't mess around when it comes to hamburgers.
Lena Dunham was mad about this Gatorade: "F— you I didn't want any fruit juice anyway you d—."
Ryan Seacrest, where's our invite to your barbecue?
Charli XCX celebrated getting a song in the Billboard Top 10 with a yummy dessert!
Snoop Dogg went on a junk food rampage.
Kevin McHale continued his tradition of having a Big Mac in every country he visits.
Shay Mitchell was just trying to enjoy her shake when Ian Harding popped up.
Lucy Hale enjoyed a lunch with Adam Pitts from the band Lawson. They must have been really hungry.
Kourtney and Khloe Kardashian are cooking up something good in the Hamptons!
James McVey of the Vamps loves a good fruit and cereal snack.