Cheryl Cole in Talks to Join 'X Factor' Stateside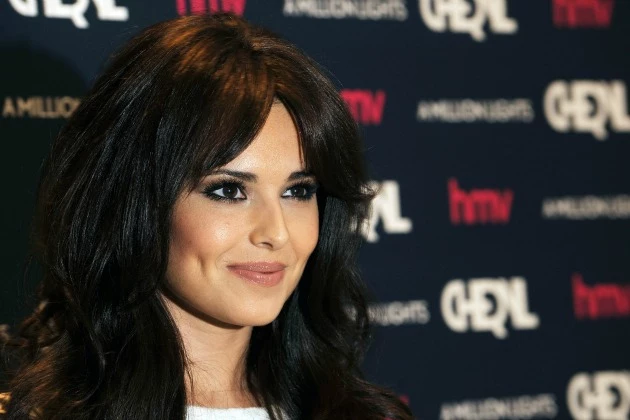 Hell hath no fury like a woman scorned, but it's hard to be furious when the people who scorned you are offering you millions of dollars to sit at a table and talk about someone else's singing.
That's the gist of the latest rumors surrounding Cheryl Cole and 'X Factor,' anyway. According to the New York Post, Cole — who was infamously fired a few weeks into the show's first season — could be returning as part of a rather sizable shakeup on the set of the Fox singing competition.
Judges Britney Spears and L.A. Reid have already made their departures public, but the Post's sources say the changes won't stop there; the article also suggests that co-host Khloe Kardashian (who the article describes as a "towering reality star") is being let go after a season of brutal reviews and awkward exchanges with Mario Lopez. According to a person whose job title is apparently "hosting expert," Kardashian "Doesn't know what she is doing … It was really hard for me to watch Mario with her. It made me, as a viewer, almost uncomfortable."
Kardashian's exit will most likely won't be as stormy as Cole's, though — the singer actually sued 'X Factor' for more than $2 million after her termination, arguing that she was still owed for the balance of her contract, and producer Simon Cowell later told reporters, "I had to apologize for the way it was handled."
Perhaps that apology went a long way. Digital Spy speculates that Cole could end up on the show's new panel with rumored replacement judges Ne-Yo and Lady Gaga, while the Post's article suggests plans are for next season's judges' table to be occupied by "Cowell and three younger women."
Whoever ends up joining the 'X Factor' on-screen team, they'll need to bring more ratings power than the show has enjoyed thus far. Fox COO Chase Carey recently pinned the entire network's lackluster fall season on low 'X Factor' ratings, which he called "a disappointment" and added, "We went into the competition round [hoping] to get fresh energy … It didn't occur."
Watch the Cheryl Cole 'Ghetto Baby' Video
Subscribe to PopCrush on