Chris Martin and Gwyneth Paltrow – Celebrity Couples Now + Then
Now: There are few married couples who appear less in public together than Coldplay's Chris Martin and Gwyneth Paltrow. Hence the reason for the split photo below — Chris performing in late 2012, and Gwyneth at a press conference in early 2013 — because finding pics of these two together is like the quest for the Holy Grail. But just because they're private in public doesn't mean that they have an unhealthy relationship. They are great parents to daughter Apple and son Moses, and are still absolutely bonkers for each other.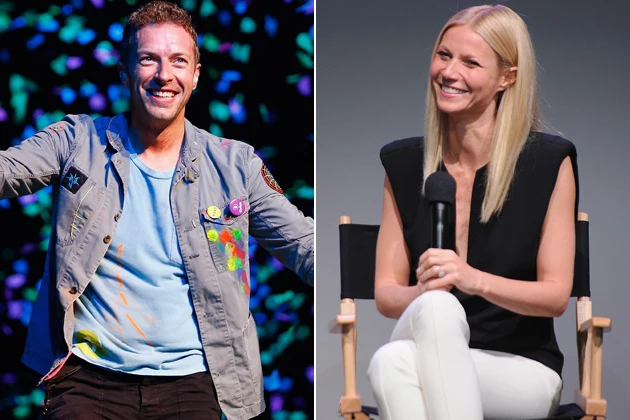 Then: Back in Oct. 2002, Martin began dating Paltrow after they met backstage at one of his band's concerts. It was shortly after the death of her father, and Martin was obviously a great source of comfort for the grieving 'Iron Man' actress. His gentle spirit, talent and good looks obviously won her over, and the couple married on Dec. 5, 2003. They were just as camera shy back then as they were now too, as you can see from this grainy shot a pap managed to snap in early 2003.