Cissy Houston Against Rihanna Playing Whitney Houston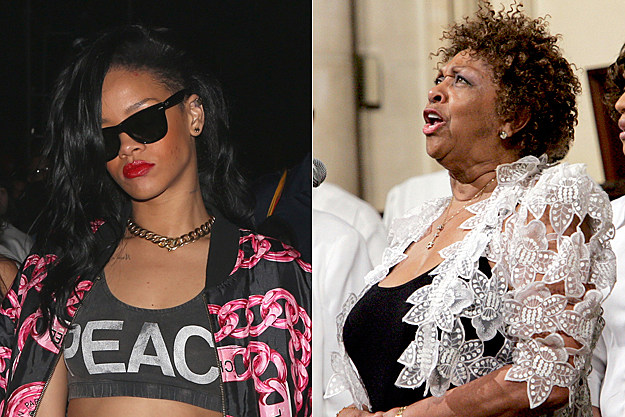 Following her role in 'Battleship' and the tragic death of Whitney Houston in February, Rihanna has been rumored to be interested in portraying the fallen pop superstar. However, not everyone is so keen on the idea of RiRi playing Nippy — especially not Cissy Houston.Vibe reports that Cissy is strongly opposed to the Bajan songstress playing Whitney, and it has nothing to do with Rihanna's acting ability, even reportedly telling sources, "Over my dead body!"
Cissy is reportedly against any film being made without family involvement, because she fears movies will focus too much on the negative aspects of Whitney's personal life, which is why she doesn't want the 'Where Have You Been Singer' involved.
Apparently, Cissy feels that Rihanna exemplifies a lot of the darker aspects of Whitney's life that she doesn't want her to be remembered for. "Cissy believes Rihanna celebrates everything she hated about Whitney's life — the drugging, the boxing, the abusive relationship," the source said. "Cissy does not think Whitney should be represented by someone like Rihanna. In spite of what anyone thought about Whitney, she sees her as a God-fearing Christian who loved the Lord."
The source said that if a movie were to be made about Whitney Houston's life and legacy, Cissy would insist on approving the actress — and that "Rihanna certainly would not be on the list." Ouch!