Cody Simpson Sings Impromptu Justin Bieber Cover at 'Twilight' Premiere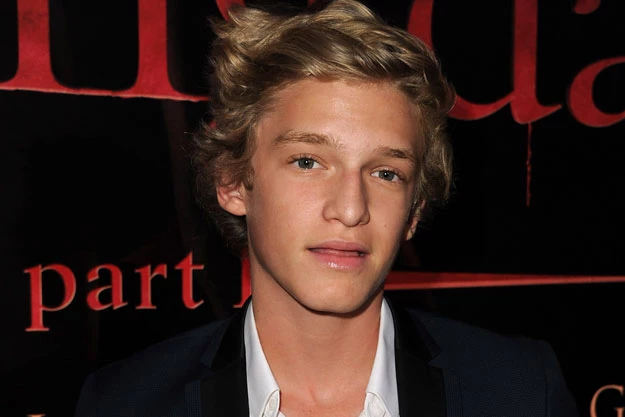 Cody Simpson had never seen a 'Twilight' flick before he attended the 'Breaking Dawn' premiere, but apparently, he's heard a Justin Bieber song or two.
While on the red carpet, the Aussie teen heartthrob sat down with Kendall and Kylie Jenner to chat about the Stephanie Meyer set, which he admittedly knows nothing about. During the casual interview, Simpson also tried his hand at an A capella cover of the Biebs' Christmas single, 'Mistletoe.' Everyone in the room, including the Jenner sisters, tried to start a sing-along of the song, but thankfully quieted down to let Cody take the reins, which he did with ease and an especially cute accent.
As for the movie, Cody revealed at the screening, "I didn't want to come to this premiere and lie, but I have never seen a 'Twilight' movie in my life," but apparently, he liked it — a lot. Later, he spilled to his 1.5 million Twitter followers, "the movie is intense. first twilight film I've ever seen. gotta admit, I'm a fan, I'm a big fan."
Watch Cody Simpson Sing Justin Bieber's 'Mistletoe' at the 'Breaking Dawn' Premiere