Demi Lovato Thinks Lady Gaga Should Join 'X Factor'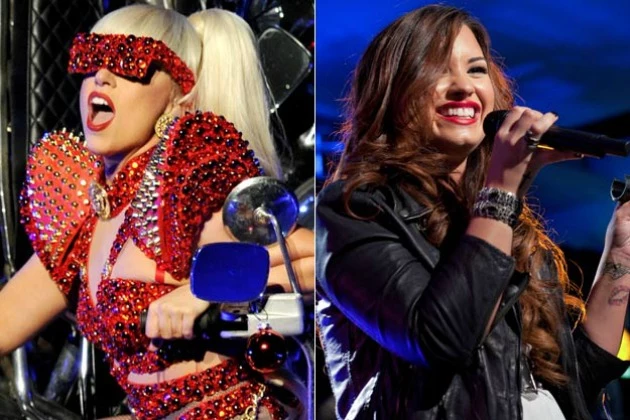 Now that Britney Spears is no longer at the judges' table, 'X Factor' needs some fresh talent — and Demi Lovato has some ideas as to where the show can find it.
"I would love to see Lady Gaga," Lovato told Us Weekly when asked who could replace Spears on the Simon Cowell-produced singing competition. "I don't know if that is possible or not."
It doesn't seem to be terribly likely though, what with Gaga's upcoming album 'ARTPOP' presumably set to take up a large chunk of her time and needed surgery after painfully tearing her hip, as well as a host of other projects (including her film debut in 'Machete Kills' and her plans to record a "jazz album" with Tony Bennett). In fact, Lovato's own commitments might mean she won't be back to 'X Factor,' either.
"I'm focusing on my music this year, so it's going to be a lot of touring, a lot of promoting of my album, but I would love to," she responded on the subject of returning for another season. "Obviously, if they asked for me to come back, I'd say yes."
Such is Lovato's focus that even though she recently broke her leg in a freak housecleaning accident, she still managed to hobble off and pose for the cover of her latest single, 'Heart Attack.' "Thank God I went, because it's my favorite photo shoot I've ever done," she told Extra, adding, "They were able to shoot it so you don't see my foot."
Watch the Demi Lovato 'Heart Attack' Trailer
Subscribe to PopCrush on