Dolly Parton Approves of Miley Cyrus + Liam Hemsworth's Engagement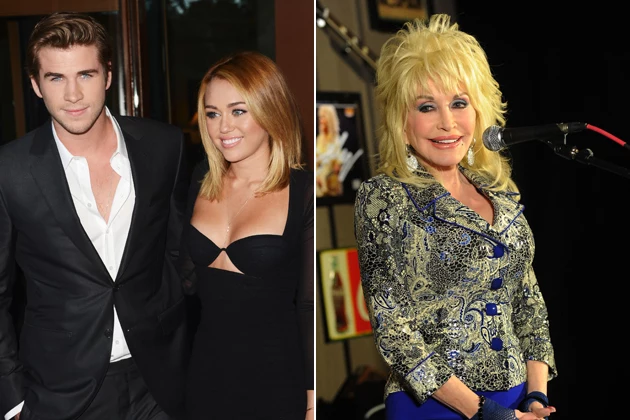 Good news for Liam Hemsworth! Miley Cyrus' godmother, Dolly Parton, adores him and gives her blessing on their engagement. So cute!
"I have met him and he's a beautiful, nice boy," Parton told InTouch (quotes via Entertainment Wise). We can't vouch for whether or not he's nice, but boy, is he beautiful!
Parton also vented about the media and public's constant criticism of her beloved Cyrus. "I love Miley to death, and people are mean about her all the time," she said. "She's just trying to grow up and find her spot. It grieves me when people talk bad about her. I wanna smack them!" she ranted. "Knock it off, find something else to do. Let the kid grow up."
Parton's endorsement of Liam came at a pretty crucial time for the couple. Reports of prenup drama surrounding the couple have become pretty rampant, and they'd likely appreciate the distraction. Additionally, since the Jonas Brothers are gearing up for a comeback, the Aussie actor is probably getting sick of hearing 'Wedding Bells.'
Watch the Miley Cyrus 'Party in the U.S.A.' Video
Subscribe to PopCrush on