Drake, 'Take Care' Feat. Rihanna – Song Review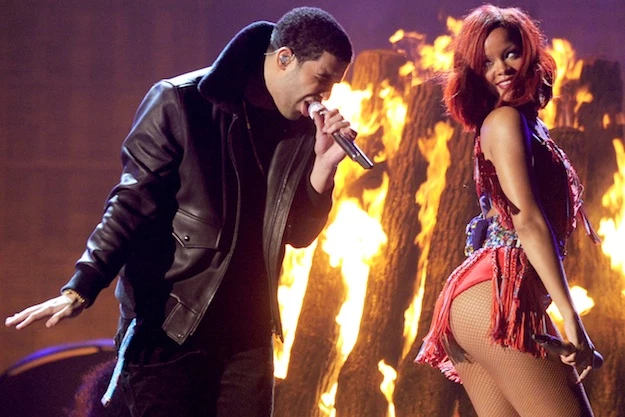 Drake reunites with Rihanna on the title track from his upcoming album of 'Take Care.' The hot-as-fire duo comforts each other on the piano-driven, tribal drum-pounding song, which was produced by Jamie xx who sampled his own remix of the late Gil Scott-Heron track 'I'll Take Care of U.'
On the song, Drizzy tells a heartbroken RiRi that whenever she is ready, he will be there for her to give the love that she needs. "When you're ready, just say you're ready / When all the baggage just ain't as heavy / When the party's over, just don't forget me / We'll change the pace and we'll just go slow," he sings. Rihanna responds to Drake's promises singing, "If you love me, here's what I'll do / I'll take care of you / I've loved and I've lost."
The song is not as catchy as their chart-topping single 'What's My Name' — instead Drake goes for a more somber tone when it comes to dealing with love and relationships.
'Take Care' is among a slew of songs that were made available online after the album leaked on the Internet. Drake seemed unfazed by the leak stating, "I am not sure if the album leaked. But if it did thank god it doesn't happen a month early anymore. Listen, enjoy it, buy it if you like it…and take care until next time."
The official release of 'Take Care' is targeted for Nov. 15.

Listen Drake, 'Take Care' Feat. Rihanna