Emily Valentine Goes From Punk to Pink on 'The Voice'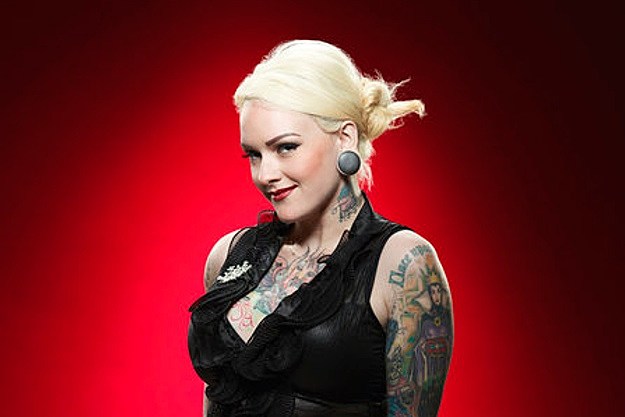 Emily Valentine, a punk-rock singer from Los Angeles, won over coaches on 'The Voice' with her performance of Pink's 'Sober,' ultimately landing a spot on coach Cee Lo Green's team.
The 23-year-old blonde with multiple tattoos previously made it to the Hollywood round of 'American Idol' as Emily Wynne-Hughes. She is also the singer of the punk band Go Betty Go, who toured nationally and in Europe. The group is currently on hiatus, having played its last show in January 2010.
Prior to her audition, Valentine was hoping to be picked by Cee Lo. "I wasn't planning on auditioning for 'The Voice,' but as soon as I found out Cee Lo Green signed up to be a coach, I knew that it was meant to be," she explained in a blog post. "I've always wanted to open for Gnarls Barkley. I'm hoping I will end up on his team. He's my hero!"
Not only did Valentine make it through with her audition of 'Sober,' she also got to choose Cee Lo as her coach. "I can't believe I'm typing this, but I made it onto Cee Lo's team!!," she blogged after the performance. "I guess dreams really do come true."
Watch Emily Valentine and Go Betty Go Perform 'C'mon'