What's Your Favorite Selena Gomez Music Video? – Readers Poll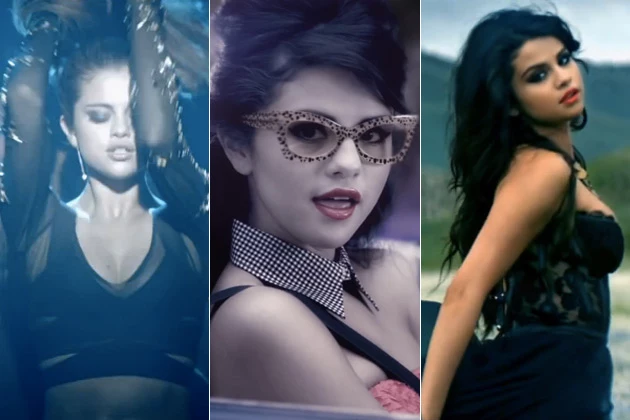 Selena Gomez turns 21 today, July 22, 2013. We hope she's sipping on some margaritas poolside right about now!
Here at PopCrush, we're celebrating Sel's big day by taking votes on the singer's best music video. Check out a list of her official clips below, click through on the links to watch, and be sure to vote on your favorite Selena Gomez music video!
'Tell Me Something I Don't Know': Sel sticks it to a stuck-up maid in this playful clip, which also has an awesome choreographed dance towards the end. [WATCH HERE]
'Naturally': Ms. Gomez goes through a series of costume changes as the background behind her goes all 'Seven Nation Army' on us. [WATCH HERE]
'Round & Round': Filmed in Budapest, Hungary, Gomez gets her spy on in this video, planting bugs, snapping top-secret photos, peeping at perps through a telescope, and much more. [WATCH HERE]
'A Year Without Rain': The visuals reflect the title of the song, as Selena cruises around a desert wasteland with her cronies, looking fabulous as usual. [WATCH HERE]
'Who Says': The songstress ditches a glamorous photo shoot and her sky-high stilettos to take a stroll around the streets barefoot, taking in all of her surroundings and looking happier than ever. [WATCH HERE]
'Love You Like a Love Song': One of Sel's more cinematic clips, she sings karaoke as little clips pop up on the lyrics screen. There, she switches from trippy hippie scenes and costumes to old-school '50s outfits mixed with some futuristic elements.  [WATCH HERE]
'Hit the Lights': This clip finds Sel kicking things off a day of fun with her friends in a big, open field before they all head over to a wild party at night. [WATCH HERE]
'Come & Get It': Beautiful images of nature take center stage here, with Gomez looking completely gorgeous in every stage, from her water-soaked nymph-like shot to dancing around a field of flowers wearing all black. [WATCH HERE]
'Slow Down': One of Selena's most uptempo dance songs requires visuals to match, so she zooms around the streets of Paris in the back of an old car and dances her behind off at a nightclub. [WATCH HERE]
'Birthday': She's partying like it's her 'Birthday' in this clip, cutting loose with all of her friends in a smokey, rundown house. [WATCH HERE]