Florence + the Machine Announce 'No Light, No Light' as Their Next Single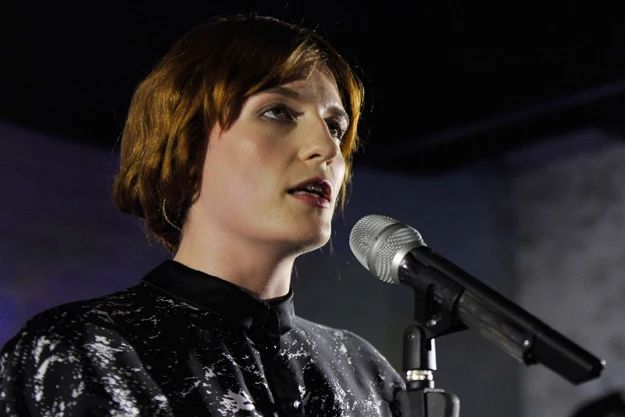 Florence + the Machine are getting ready to release their new album, 'Ceremonials,' at the end of the month, and now Florence Welch has revealed that the new single from the the LP will be 'No Light, No Light.'
The singer broke the news in a recent interview with MTV. "I do [know what it's going to be] but I don't think [I'm supposed to say]," she said about her upcoming release. "I think it's going to be 'No Light, No Light.' … It was the first song we wrote for this next record, actually."
She continued, "… The intro was written on my tour bus at four in the morning going to Amsterdam. We had gone out for [Machine member] Rob [Ackroyd]'s birthday to an all-night restaurant in Brussels called Midnights. We went to this funny restaurant and then got on the tour bus and everyone was a bit drunk and it was like, 'Yeah, let's write a song.'"
The tune follows the release of 'What the Water Gave Me' and the official lead track from the album, 'Shake It Off.' Welch says she was inspired by everything from the death of Virginia Woolf to the effects of a hangover.
"Literally, a song can be about seven different things," she explained. "I do think of songs almost as collages of different images, and so the references will just come from all over the place, and I don't really know how they'll all fit together until the song is finished."
'Ceremonials' will arrive on Oct. 31 in the U.K. and Nov. 1 in the U.S.
Watch Florence Welch Discuss New Single 'No Light, No Light'