Fans React to 'Fuller House,' Are Crushing Hard On Jodie Sweetin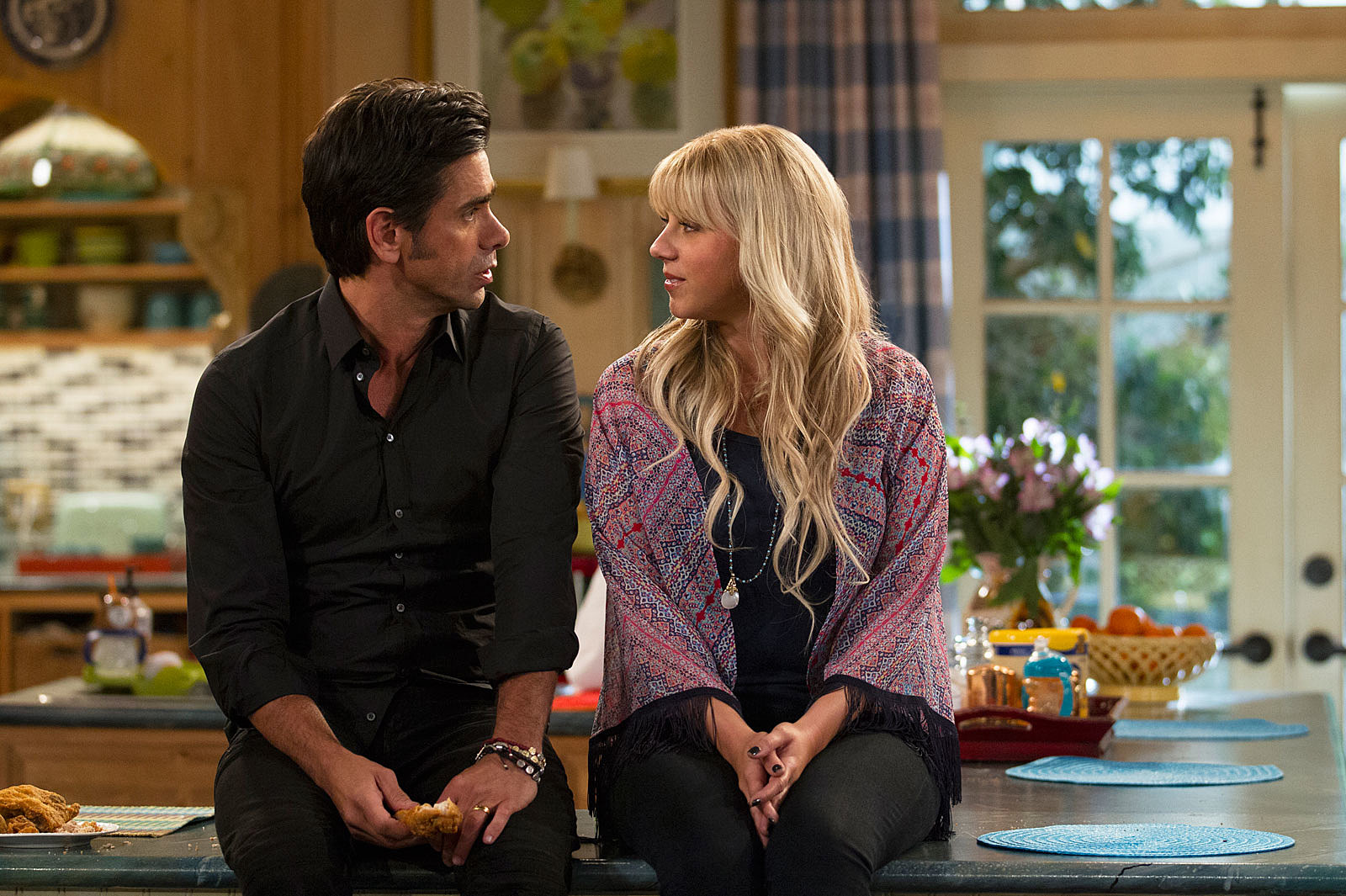 Netflix unleashed Fuller House, the streaming service's 13-episode revival of classic family sitcom Full House, at midnight on February 26. Oh, sorry — that's midnight Pacific time, which some fans didn't realize until they'd already made it to the witching hour in hopes to see what the modern incarnation of the Tanner family is up to these days. Bummer, dude!
When you stay up till midnight to watch Fuller House but find out you still have to wait a few hours pic.twitter.com/kQZgSFHQ3X

— Jenni (@TommoToTheStars) February 26, 2016
But if the barrage of tweets are any indication, many did stay up (or they set a brutally-early alarm, at least), fueled by burning curiosity and the sweet mother's milk comfort of nostalgia. Would the show evoke the same case of warm fuzzies the original did? Would they mention Michelle's absence? And which Tanner family member is the hottest in 2016?
Early reactions suggest the answers are "yes," "definitely yes," and "Stephanie." Both 'Stephanie' and 'Jodie Sweetin' were trending early Friday morning, with both men and women completely enraptured with the actress and the fact that — like every healthy human female ever — she has biologically evolved from young child into fully-grown adult. Life is a never-ending revelation!
While there were some inevitable jokes about her personal struggles between the two shows, including a meth addiction, even more viewers were just happy to see her healthy. And hot.
Stephanie Tanner has really developed #FullerHouse

— Juan Carlos (@Its_ya_boy_JC) February 26, 2016
Yooo Stephanie from Full House was my childhood crush. And she still is

— Roger Olaso Jr. (@Rahhhger) February 26, 2016
Dang Stephanie Tanner is all grown up and hasn't lost a step on #FullerHouse on Netflix

— The Phenominal J (@ThePhenominalJ) February 26, 2016
I identified with Stephanie Tanner when I was little…. it's comforting to know that I'm still 100% Stephanie Tanner. #FullerHouse

— Christel Tucker (@ChristelVTucker) February 26, 2016
Jodie Sweetin and Scarlett Johannson could absolutely pass for twins.

— GNC (@GeriFromNYC) February 26, 2016
In one of the best jokes of the revival, the slightly adrift Stephanie has spent time as a D.J….by the name of D.J. Tanner. (Am I apparently the only one who has met three DJs named "D.J. Tanner" over the last ten years? It's a kitsch-classic joke alongside "DJ Ted Dancin".)
stephanie being a DJ and calling herself "DJ Tanner" is the best

— roxanne ღ (@swiftclarke) February 26, 2016
Michelle's absence was handled with aplomb, a clever visual reference, and the perfect touch of shade. The cast broke the fourth wall to stare pointedly into the camera following the line, "Michelle's busy running her fashion empire in New York."
"I changed so many of Michelle's diapers, I felt like there were two of her."
-Stephanie Tanner #FullerHouse
BEST line from the show.

— Andrew James (@ADrew86) February 26, 2016
Michelle's pencil bed!!! #FullerHouse pic.twitter.com/pcyumfXhdr

— Veronica Raye (@veronicaraye) February 26, 2016
"…she's busy in New York running her fashion empire." That shade on Michelle tho @fullerhouse #FullerHouse pic.twitter.com/TjJCQD8daQ

— Alien Princess. (@stephjonas) February 26, 2016
Also can we talk about the way they stared into the camera when they talked about Michelle #FullerHouse

— Cici ☆ (@NottexEterna) February 26, 2016
For the most part, people who were raised on TGIF (and syndicated reruns) were just happy to have their Tanners back.
#FullerHouse has me all emotional

— Queen♛ (@Queenofthe6_) February 26, 2016
Have you watched Fuller House yet?