'Glee' Actors Chris Colfer and Darren Criss Rate Each Other's Kissing Skills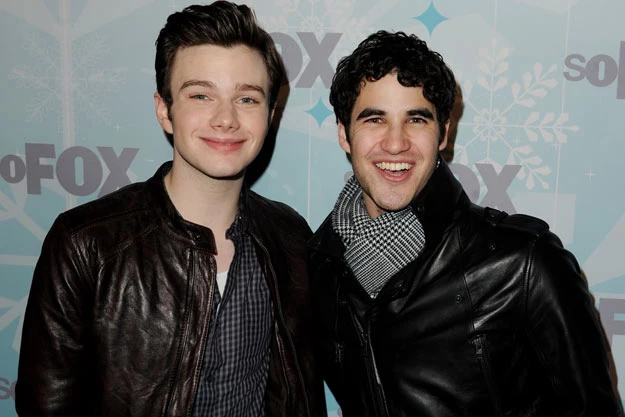 Last week, Gleeks all over the US were jumping for joy when Kurt and Blaine finally locked lips on the latest episode of 'Glee.' Access Hollywood was able to catch up with actors Chris Colfer and Darren Criss to talk about the kiss. The conversation quickly turned into a heated debate, with both actors comically claiming that they were the better kisser of the pair.
"I was pleasantly surprised," Colfer says at the 2011 PaleyFest 'Glee' event. "I would have to say, I would give him a 10, but I would give myself a 12." Access Hollywood later told Criss about Colfer's statement, to which he responds, "Thanks Chris! Gee shucks, golly whiz! Tell other people I've kissed that! He's [a 12], yeah. He doesn't go by numbers, he gets hieroglyphics!"
Despite the better kisser debate, both stars were happy that Kurt and Blaine finally acted on their feelings for one another. "That relationship has just been waiting to happen, lingering in everybody's mind, so I'm just glad it's over with," Colfer comments. "It was a really special day, I hope that what was felt in that room was felt by the audience," Criss continues on to say.
So will Kurt and Blaine be an official item soon? "In this day and age, a kiss doesn't always necessarily equal a relationship," Criss says. "We're not into labels, but let's just say that that kiss meant something."
Watch Kurt and Blaine's Kissing Scene From 'Glee'