Harry Styles Dances Around the Question: Is 'Two Ghosts' About Taylor Swift?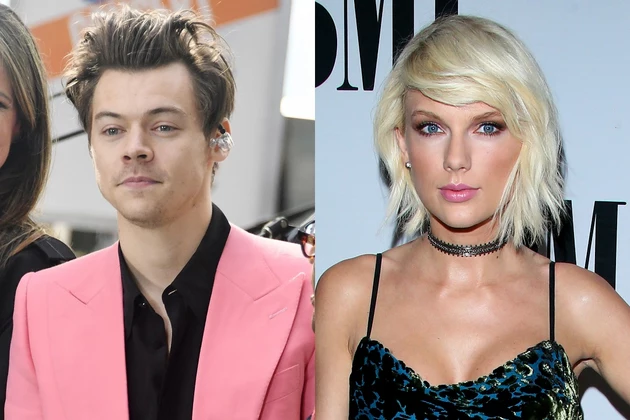 You can't run and you can't hide, Harry Styles: The fans totally know "Two Ghosts" is about Taylor Swift!
Styles appeared on BBC Radio 1 this week to promote his new self-titled album, where he was subsequently grilled by host Nick Grimshaw about one particular song on the record: "Two Ghosts," which many listeners have claimed is obviously about his pop superstar ex-girlfriend, who he dated back in 2012.
When asked, bluntly, what the song is about, Styles pulled a sheepish grin and replied, "I mean, I think it's pretty like, self explanatory. Right? Yeah… Yeah."
After being pressed by Grimshaw, the embarrassed One Direction singer squirmed and turned to his manager Jeff Azoff for a lifeline, pleading, "Help me, Jeffrey!"
Finally realizing he couldn't get himself off the hook, Styles settled on an innocuous non-answer, rambling, "I think you know, it's about… sometimes things change and you can do all the same things and sometimes it's just different, you know?"
"Alright, so here we go—the one about Taylor Swift," Grimshaw announced after accepting Styles' answer, pressing play on the track while the singer playfully shrieked, "Ahhh! No!"
Watch below:
Subscribe to PopCrush on
Listen to "Two Ghosts":
Subscribe to PopCrush on
Taylor Swift Song Inspirations: How the Guys Reacted