It's Rita Ora's Tattoo!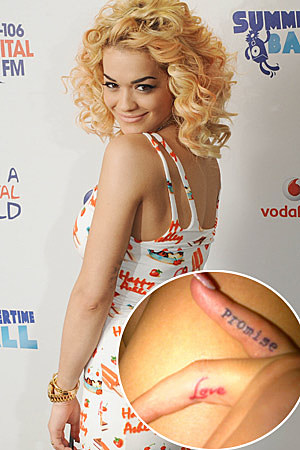 The 'Love' and 'Promise' tattoos you viewed before are inked on Rita Ora's fingers! She has 'Promise' on her pinky and 'Love' on a different digit on her left hand.
But these aren't the only tattoos this 'How We Do (Party)' vixen has. Jay-Z's protege also has an arm piece of Aphrodite, an 'R' behind her ear and wings on her ankle, among others.