Jay-Z 2012 Album Already in the Works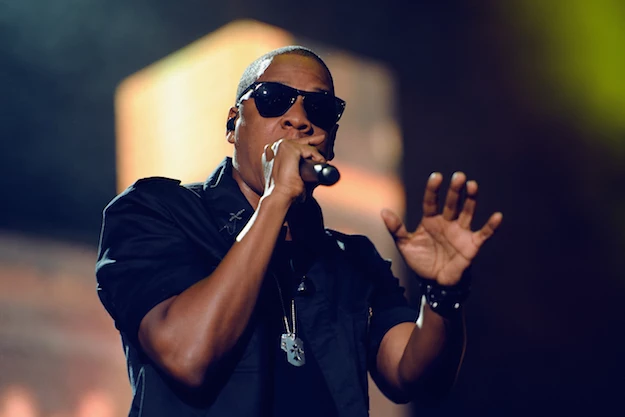 Jay-Z's recording sessions with Kanye West for their collaborative 'Watch the Throne' project (due Aug. 2) has inspired the veteran rhyme-slinger to go into the studio and record his 12th solo album.
According to MTV News, Jigga is already two songs deep into the project and, so far, he has a good idea of where he wants to go musically with the LP. "I know exactly the tone and the whole feel of the album," he says. "I think when you experience creativity, you should get it out as much as possible."
Jay-Z hasn't released an album since his 2009 effort 'The Blueprint 3.' The collection went platinum and boasts the New York City (and worldwide) anthem 'Empire State of Mind' featuring Alicia Keys.
During his time away from the scene, Hov has been developing his new record label, Roc Nation. His flagship artists J. Cole and Jay Electronica are hard at work on their perspective rap albums, with Cole dropping his debut LP 'Cole World: The Sideline Story' on Sept. 27. Of his two artists, Jay-Z says, "J. Cole and Jay Electronica are both making inspiring music."
Watch the Jay-Z 'Show Me What You Got' Video