Jay-Z to Design Brooklyn Nets Basketball Uniforms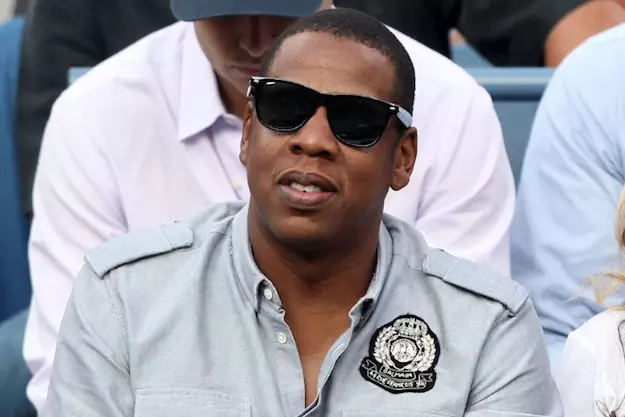 Now that Jay-Z is bringing the Nets to New York, he's going to make sure they arrive in style. The hip-hop king is planning to design a new uniform for his Brooklyn Nets team when they move to the Barclays Center in Brooklyn, N.Y. next year.
According to the New York Post, Hov is working with the Nets and Adidas to create the perfect uniform for his basketball team. "No matter what, the logo will feature Brooklyn prominently because the club wants to tap into the borough's world-popular brand name," said an official.
The Nets' current colors red, silver, white and navy blue will likely be changed, as well as their basketball logo. "Brooklyn will be involved in whatever we do," said Fred Mangione, chief marketing officer for the Nets and Barclays Center. "We will always tinker with things along the way."
As we previously reported, Jay-Z plans to perform up to three (maybe eight) concerts during a reported three-week gala to inaugurate the Barclays Center when it officially opens on Sept. 28, 2012. The 18,000-seat arena will have luxury suites designed by Hov himself, as well as a variety of food and clothing shops. "You know what it is, it's deep love," says Jay-Z. "[Notorious B.I.G.] had a line 'spread love that's the Brooklyn way.' It's a deep love we have for our heroes. We walk around with that."