Jay-Z to Perform Eight-Concert Series at Brooklyn Nets Arena Opening in 2012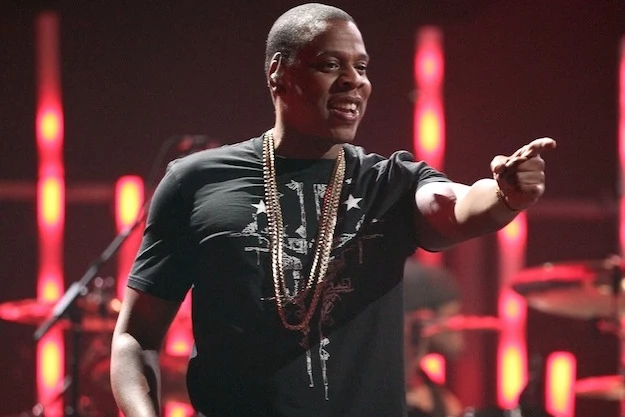 Rap icon Jay-Z has formally announced that he will headline a string of concerts to officially inaugurate the new Nets arena in Brooklyn, N.Y., next fall. The New Jersey Nets basketball team will also get a name change and be called the Brooklyn Nets.
Hov, who is a partial owner of the Nets basketball franchise, will perform eight shows at The Barclays Center, which is only minutes away from the Marcy Housing projects where he grew up. "I'm giddy right now," he told Fox News.
Jay-Z wouldn't reveal if any special guests who will join him onstage, but its most likely that his now pregnant wife Beyoncé will take part in at least a couple of the scheduled shows, if not all of them. The Barclays Center will officially open on Sept. 28, 2012, according to developers.
The 18,000-seat arena will have luxury suites designed by Jay-Z as well as a variety of food and clothing vendors. The soon-to-be rap dad is confident that the new stadium will be the new destination for everyone to enjoy and root for the home team. "You know what it is, it's deep love," says Jay-Z. "[Notorious B.I.G.] had a line 'spread love that's the Brooklyn way.' It's a deep love we have for our heroes. We walk around with that."
Watch Jay-Z Make an Announcement About Nets