Jennifer Lopez Is 'On the Fence' About Returning for Another Season of 'American Idol'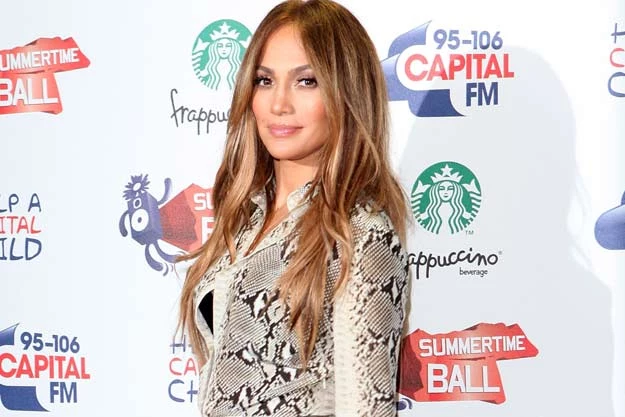 Even though her role as a judge on Season 10 of 'American Idol' is credited with revitalizing her career (and helping her to nab PEOPLE's Most Beautiful Woman of 2011 honor), Jennifer Lopez is not guaranteed to return for Season 11, by her own choice.
The first-year judge told BBC Radio's Scott Mills, "I don't know. I haven't been forced to make a decision and I'm glad about that because honestly I'm very on the fence about it" when asked about her future with the show.
Lopez joined the show in October, with a one-year contract that was reportedly worth a cool $12 million.
Perhaps she is still exhausted from the grueling, intense, four-month season, which just ended a few weeks ago, and needs a longer break to recharge the battery. Lopez was certainly a maternal judge; she took her gig incredibly seriously and even featured a few waterworks displays. She told Mills that mentoring the contestants was special, if a little emotionally taxing.
"You get to know them," she explains. "You get to know their hopes and their dreams on camera, off camera. You're helping them off camera. You're helping them on camera and it's this crazy ride you go on together. You definitely get involved. I definitely get involved. I am very emotional as you can see from the show. That's just how I am."
Lopez also conceded that she has a busy schedule for the rest of 2011, which includes a reality show where she and husband Marc Anthony scope the globe in search of Latin talent, as well as mothering her young twins. She was clear about enjoying the show, saying, "I had an amazing time doing it and I loved it" but also notes that "I have a lot other things happening, and it's going to come down to me making a choice of what I want to do for the next year and we're not really at the breaking point of 'You have to make a decision right now!' I'm just really enjoying the time of just waiting and seeing."
We'll just have to wait and see when it comes to J. Lo and 'Idol.'
Watch the BBC Interview With Jennifer Lopez