Jennifer Lopez to Release New Clothing Line at Kohl's This Fall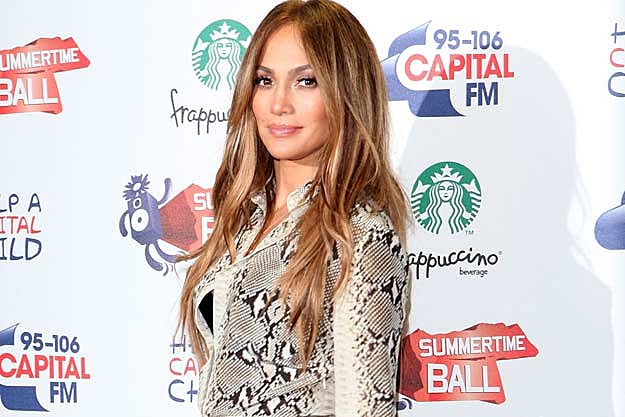 As if Jennifer Lopez doesn't have enough to do, she has added one more thing to her plate. Despite already having one clothing line, J. Lo will be launching a second one in the fall. You may remember she already has a youth-directed line out, cleverly entitled J. Lo. In the next issue of O Magazine, she tells them she will be launching a new line directed toward an older crowd at Kohl's in September. Actually, the magazine will have a preview of what the clothing line will look like. According to Pinkisthenewblog.com, it looks like her new line will have as much fake fur as the last one, which will hopefully satisfy her clientele.
In an excerpt from the O interview, J .Lo talks about how she wants to relate to the modern, average woman. "Lopez relates to these women's concerns. 'I'm a mom,' she says simply. 'I work. I want comfort. But I want to feel sexy and modern. I think most women want the same things.'" Seeing that the line will be at Kohl's, hopefully it won't be as crazy as some of Lopez's past outfits.
Remember the head-turning dress she wore to the 2000 Grammys? She has come a long way since then. She agrees much more (than she used to), with the women she is trying to dress, now that she has two adorable, 3-year old twins. According to the interview with O Magazine "She says motherhood … Hasn't dulled her trademark body-conscious style — just made it slightly trickier to pull off."
Even though she recently announced her divorce from husband Marc Anthony, he is still part of this new line and will release his own men's line at Kohl's in the same month. According to the Star-Ledger, they "will join celebrity chef Bobby Flay, designer Vera Wang, and television personalities Daisy Fuentes and Lauren Conrad among well-known names now branded and sold through Kohl's."
Watch the Jennifer Lopez Collection Fall 2011 Preview