Jodie Sweetin Unfazed by Miley Cyrus' Unflattering Instagram Post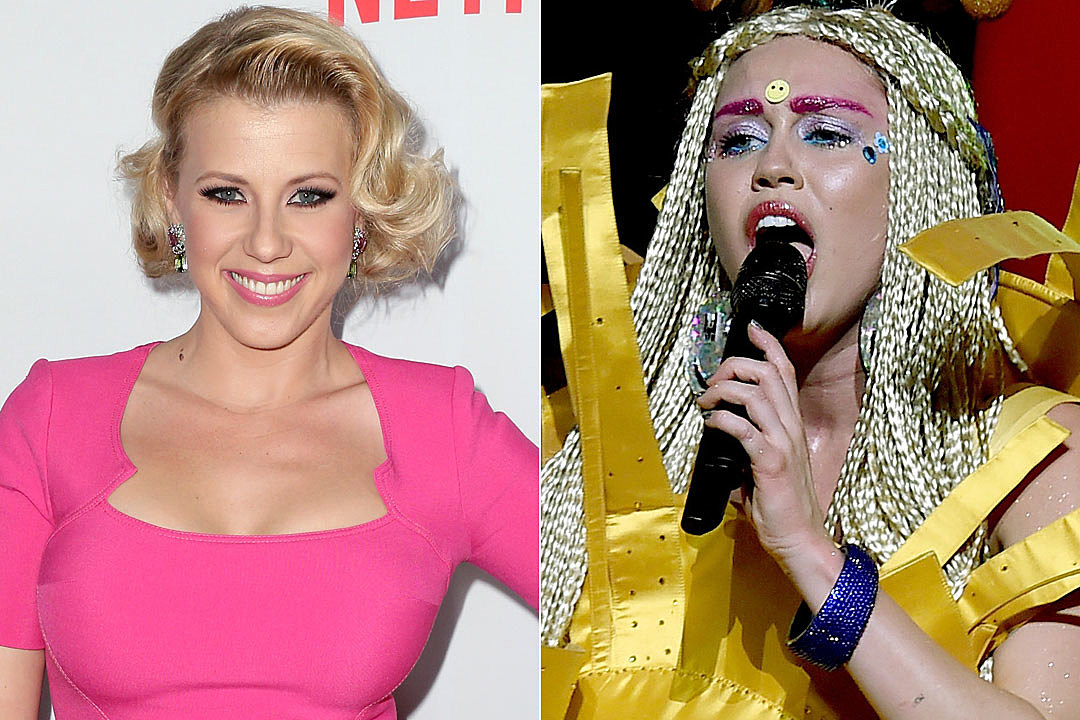 Fuller House star Jodie Sweetin has remained transparent in the press about her past issues with alcoholism and drug addiction, sufficiently endearing herself to the public with her honesty and continued commitment to sobriety. So when Miley Cyrus decided to dredge up Sweetin's past by posting an old photo to Instagram of the actress straddling an unidentified man — and is that Dave "Uncle Joey"'s face Photoshopped over it? — along with the caption, "Current Mood #fullerhouse," it didn't sit well with fans. In fact, many saw it as an attempt to poke fun at the actress.
"This is why people hate you," wrote one user, while another commented, "So disrespectful of a human being that had addiction problems and overcame them. Now they're doing great and getting media attention, and your narcissistic personality has to take that away from them. You're disgusting."
Sweetin, meanwhile, paid the photos no mind. "I don't pay attention to negative stuff," she told E! News. "I have so much good stuff going on in my life right now that I try not to pay attention."
Thankfully, Sweetin has the rest of her Fuller House co-stars to fall back on for support.
"We have a family. I don't think that there's anything that we go through, good, bad, or daily stuff, that we can't share with each other and enjoy and support and love each other. We've known each other for almost 30 years now," she said in a previous interview with E! News. "When you are as close to people as we are to each other, for that long, you become a family. We support and love each other no matter what. It becomes a real familiar relationship where we insulate each other from all of that stuff and support and love each other through it."
Miley Cyrus' Most Outrageous Outfits