Justin Bieber Attacked by Olivia Wilde on Twitter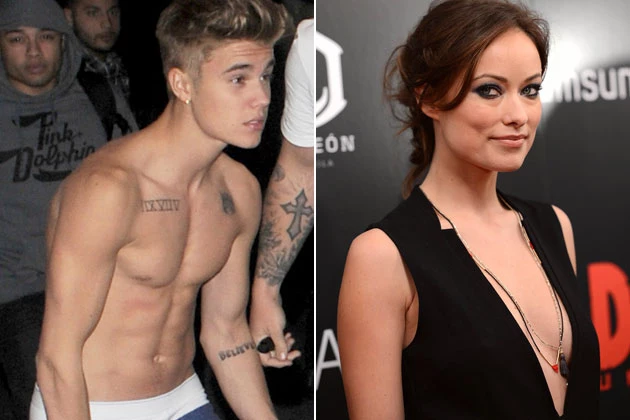 Justin Bieber's shirtless antics have everyone fired up! Actress Olivia Wilde was positively incensed that the Biebs opted out of wearing a shirt while in London.
She tweeted, "Bieber, put your f—ing shirt on. (unless you lost all your shirts in a fire in which case my condolences and please purchase a new shirt.)" Oh, Olivia, just let Bieber be Bieber and you'll be sure to avoid the headache that comes with being critical of the teen heartthrob.
Some Twitter users were in on the joke, tweeting responses like: "@oliviawilde I'd donate to the unshirtless Bieber fund."
It was not long before Beliebers got wind of the slight criticism of their demi-god, so they lashed out at the actress tweeting things like: "@oliviawilde you're ugly."
And: "@oliviawilde Lol. And you shouldn't wear a bra, because you have nothing. You're flat. LOL."
We get that Beliebers are protective of Justin Bieber, but we guess they aren't protective of whether he gets frost bite or not. According to Ace Showbiz, the singer was snapped without his shirt on a night where temperatures hovered around 35 degrees. He's lucky he didn't lose a nip!
Finally, Justin Bieber has been very outspoken on the issue of cyberbullying, making a PSA about the issue, not to mention providing his music for the film 'Bully,' which he also campaigned to have it's rating lowered from R to PG-13. Maybe the Biebs should start with his own fans and tell them to take the high road? Just a thought…
Watch the Justin Bieber 'Beauty and a Beat' Feat. Nicki Minaj
Subscribe to PopCrush on