Justin Bieber Wins Digital Artist of the Year at Billboard Music Awards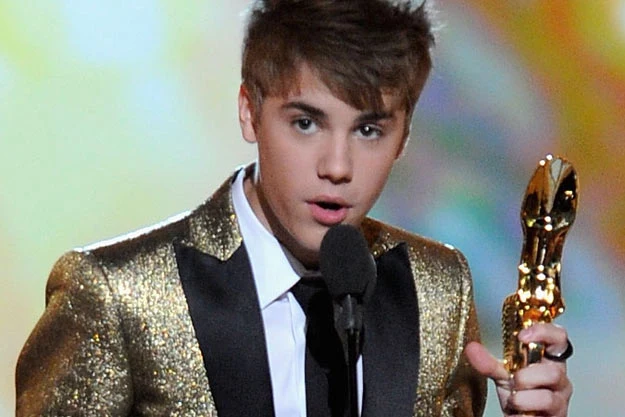 Justin Bieber took home the Digital Artist of the Year trophy at the Billboard Music Awards tonight. The teen sensation beat out Rihanna, Akon, Eminem, Lady Gaga for the honor.
Bieber was presented the award by 'Modern Family' actor Eric Stonestreet, who was dressed as Elvis Presley. When Bieber heard his name announced as the winner, he hugged and kissed his girlfriend, Selena Gomez, and his mother, who were both seated next to him.
"Thank you so much," said Bieber, who was dressed in a shiny gold tuxedo blazer with black trim. "I wanna thank all my fans … I wanna thank everybody who helped me get out of my hometown and let me live my dream. You guys are amazing. I love you, I love you, I love you."