Justin Bieber Announces 'Right Here' as Next 'Believe' Single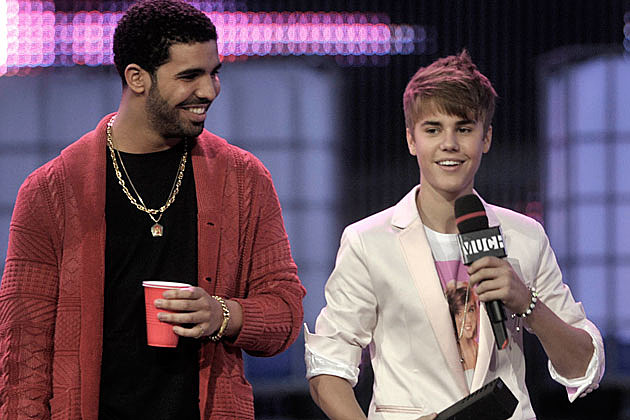 Beliebers, are you ready for your next directive from Justin Bieber? Come Tuesday February 26, he's going to need his most devoted fans to buy up copies of his new single 'Right Here,' and send it to the top of the charts. No matter how much Patrick Carney hates it…
He tweeted yesterday:
So next Tuesday #7days plan on blasting #RightHere feat Drizzy @drake up the chart! #beliebers and #teambieber go hard. #7days #RightHere

— Justin Bieber (@justinbieber) February 19, 2013
Even though Biebs most recently released an acoustic version of his hit album 'Believe,' the teen heartthrob opted to issue the midtempo R&B-inspired track as his next single opposed to a stripped down rendition of one of his songs. Fellow-Canadian Drake is featured on the track and also wrote the song over production by Hit-Boy.
This is the only song these two artists have collaborated on, though we can't say it will stay that way as they seem to be pretty good buddies and work well in the studio together. Bieber talked to MTV News about Drake saying, "He's a great guy and super-talented, and his melodies are crazy." We just hope these two make a video for the single seeing as they both have an eye for creative visuals.
The 'Beauty and a Beat' singer and 'Started From the Bottom' rapper will face off against each other for the Juno Fan Choice Awards this April 21.
Listen to Justin Bieber 'Right Here' Feat. Drake
Subscribe to PopCrush on