Justin Bieber May Sue Ex-Housekeeper for Blabbing to the Press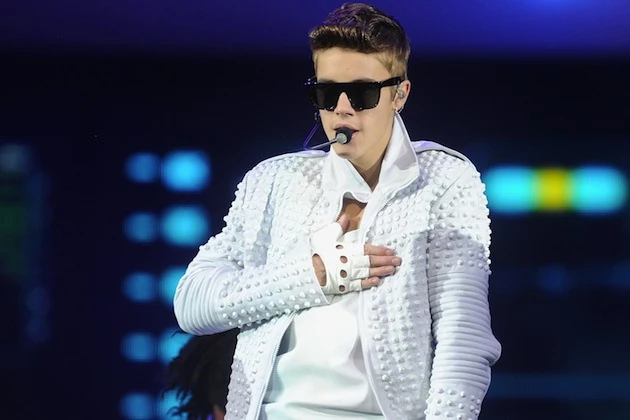 As if Justin Bieber didn't have enough to worry about already, legally speaking. He may sue a former housekeeper who discussed him and his lifestyle in a British newspaper.
Tatiana Voziouk reportedly collected five figures for her tell-all chat with Sunday People, published on Jan. 26. In the piece, she said that she believes that the singer will be dead like Michael Jackson if he doesn't simmer down and stop partying. Funny, The Biebs compared himself to the late King of Pop, post-arrest.
Voziouk was in The Biebs' employ at his controversial Calabasas crib for one year – from Aug. 2012 to Aug. 2013. She revealed that pot was delivered by a company that dispenses the drug for medicinal use. The housekeeper also pointed the finger at "hangers-on," who, along with drugs, are turning the singer into a "zombie." She also said that Da Biebs and his friends would consume sizzurp, a cocktail of codeine-spiked cough syrup and soda.
The singer was so hurt by her decision to go public and discuss his life that he has asked his lawyer Howard Weitzman to consider preparing a lawsuit against Voziouk since she may have breached a NDA by opening her mouth to the media.
A source told The Daily News that "this woman embellished a number of things in an effort to profiteer from Justin. She is in breach of her nondisclosure agreement and has sold confidential information so there is a case against her."
Laurence Ring, who represents Voziouk, said, "Tatiana is not fearful of any litigation because she was wrongfully terminated and she has claims against Justin Bieber including unpaid overtime and employment benefits."