Justin Bieber Joins Taylor Swift Onstage for 'Baby' Duet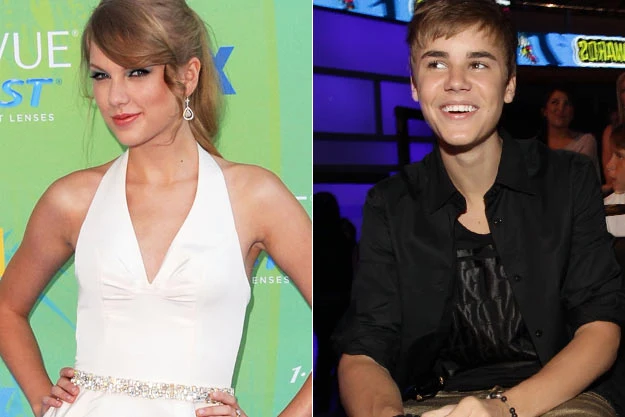 Justin Bieber is known for showing up to places unexpectedly, while Taylor Swift is known for her live cover performances. So while it was definitely a pleasant surprise, it doesn't come as a huge shocker that Bieber showed up for a live duet when Swift's Speak Now tour rolled through Los Angeles on Tuesday night. And after all, that is his girlfriend Selena Gomez's best friend that he is supporting!
Appropriately, the songstress was sporting a purple dress when Bieber appeared on the Staples Center stage. The duo traded verses on Bieber's hit song 'Baby' before letting the crowd take over the vocal portions during the first half of the chorus. Bieber even showed off his rapping skills, spitting Ludacris' verse from 'Baby.' He also got the crowd pumped, which was no problem for the teen heartthrob, especially since Swift's crowd consists mostly of younger girls.
After the show, Swift posted on her Twitter in order to thank her fans for the amazing night. She wrote, "Dear amazing LA crowd tonight, God only knows what I'd be without you. You think you've heard LOUD screaming in your life. Then @justinbieber comes out and does a surprise song during your show. Woah. Unreal." Bieber later responded to Swift's tweet, writing, "@taylorswift13 we should do that more often. : ) great show! #muchlove."
Watch Taylor Swift and Justin Bieber Sing 'Baby' in Los Angeles