Justin Bieber Tweets About Justin Timberlake's New Music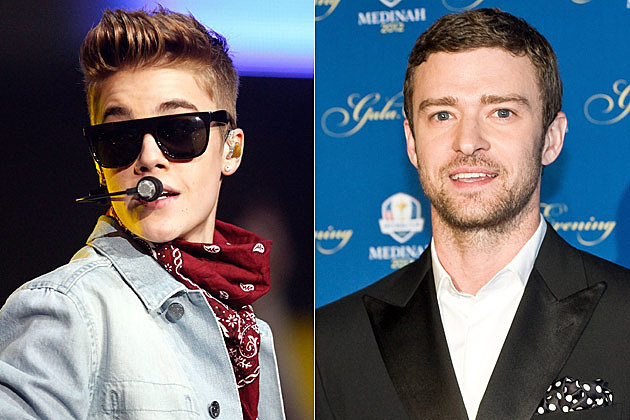 On Thursday (Jan. 10), Justin Timberlake teased the world about his plans to release new music in the following days, and now Justin Bieber is chiming in on the conversation.
Following JT's buzzworthy announcement, the 18-year-old singer replied-all in a tweet that revealed: "@jtimberlake @Timbaland i have heard some stuff. u got a good reason to be ready.#greatmusic."
@jtimberlake @timbaland i have heard some stuff. u got a good reason to be ready. #greatmusic

— Justin Bieber (@justinbieber) January 10, 2013

The world has been waiting years to hear new music from Timberlake, whose last album, 'FutureSex/LoveSounds,' was released in 2006. The singer posted a minute-long video yesterday, teasing that he's set to come out of hiatus. "To whom it may concern…I think I'M READY! #JT2013," he wrote.
Bieber has long been compared to the former 'NSYNC star, and even paid homage to the thrilled 31-year-old by covering his hit song 'Cry Me a River' on his Believe tour. There are many reasons why the Canadian sensation admires JT, as he explained to MTV News last year.
"He was young, and he did it and he was really amazing and had such amazing music," Bieber said when asked about Timberlake's influence on his sound. "I can't say I would be upset when someone compares me to him — I just feel like my music is going a completely different route. But definitely, hat goes off to him."
Watch the Justin Timberlake 'Sexy Back' Video
Subscribe to PopCrush on