Justin Bieber's Alleged Baby Mama Under Investigation for Statutory Rape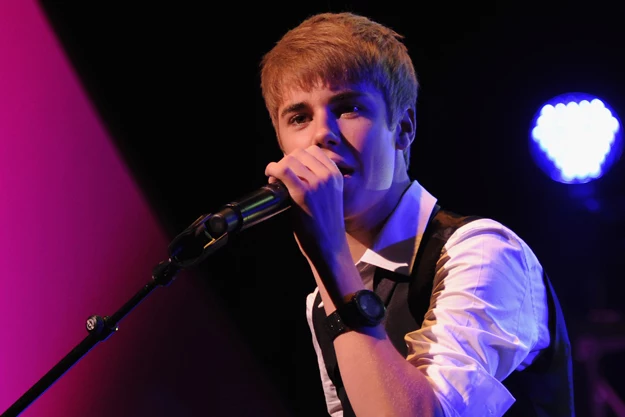 Justin Bieber's alleged baby mama may be getting into more trouble than she bargained for. Los Angeles police could potentially be investigating the claims against 17-year-old Justin Bieber, as any truth to the charges would violate California's statutory rape law.
According to The Hollywood Reporter, Cmdr. Andrew Smith said that no report has been taken about the alleged October 2010 incident, but police could be looking into the case in light of 20-year-old Mariah Yeater's paternity suit against the underage pop star.
Yeater claims that she and Bieber had sex backstage last year at the Staples Center, when she was 19 and he was 16. She alleges that her 3-month-old baby, Tristyn Anthony Markhouse, is the singer's son.
California law states that "any person who engages in an act of unlawful sexual intercourse with a minor who is not more than three years older or three years younger than the perpetrator, is guilty of a misdemeanor." That misdemeanor carries a jail sentence of up to one year.
Bieber appeared on the 'Today' show on Friday to set the record straight. "I'd just like to say, basically, that none of those allegations are true," the singer stated. "I know that I'm going to be a target, but I'm never going to be a victim."
He added, "I think it's crazy, because every night after the show, I've gone right from the stage right to my car. So it's crazy that some people want to make up such false allegations, but to set the record straight, none of it is true … Never met the woman."