Kaskade + Skrillex Make Ears Bleed in New 'Lick It' Video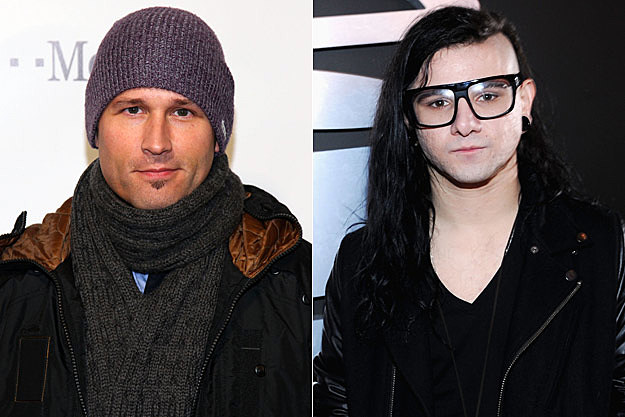 Kaskade and Skrillex have teamed up on 'Lick It,' the newest song from Kaskade's 'Fire & Ice' album, and now the EDM artists have unveiled a brand-new video for the track.
The clip follows a distressed girl walking through snow-covered streets as the thumping song grows bigger. Mascara is dripping from her eyes and blood starts squirting out of her ears. She is clearly in pain. Finally, with the help of some interesting special effects, she finds sweet relief from a pair of headphones. According to a press release, the video is shot in reverse, but the story is told from beginning to end.
"Collaborating with Skrillex for the track and video of 'Lick It' was one of the more unique opportunities I had when recording 'Fire & Ice,'" Kaskade said. "Skrillex and I have different styles  but that is part of what made it fun. I like doing the unexpected and this track and video is something truly distinctive."
The team-up may have some people scratching their heads, but Kaskade backs it 100 percent. He told MTV last year, "I think most people went, 'Wait, Kaskade and Skrillex — that's two different things.' But I think that's what makes it interesting, you know? Don't take somebody who's doing the exact same thing I'm doing, let's find people that I really enjoy, but are doing something different than I'm doing."
Watch Kaskade + Skrillex's 'Lick It' Video