Katharine McPhee + Victoria Justice – Celeb Look-Alikes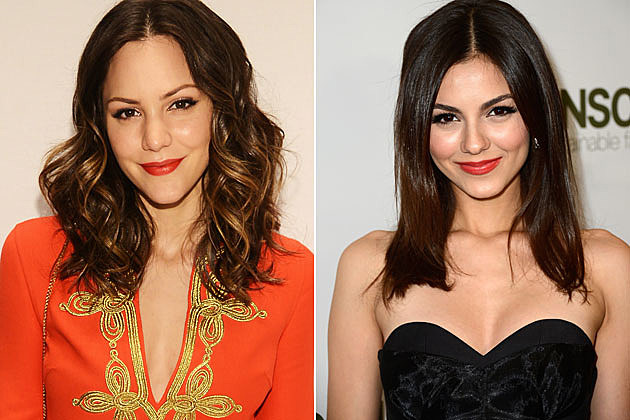 Katharine McPhee and Victoria Justice are both triple threats. The former 'American Idol,'   contestant and Nickelodeon actress can sing, dance and act, so they have much more in common than their drop dead gorgeous looks.
Both McPhee and Justice have sky-high cheeks bones that are worthy of anyone's envy, not to mention their dark tresses and dark brown eyes that really have us doing a double take. Finish off their looks with a red lip and we can't tell who the star of 'Smash,' is and who should be appearing in 'Victorious.' Any help is appreciated!